There is something about backpacking that I love to share with other people. But recently I realized I have never shared backpacking with my 9 year old daughter. And that wasn't right. So we decided to fix that and headed North to the Eagle Rock Loop in the Ouachita National Forest of Arkansas.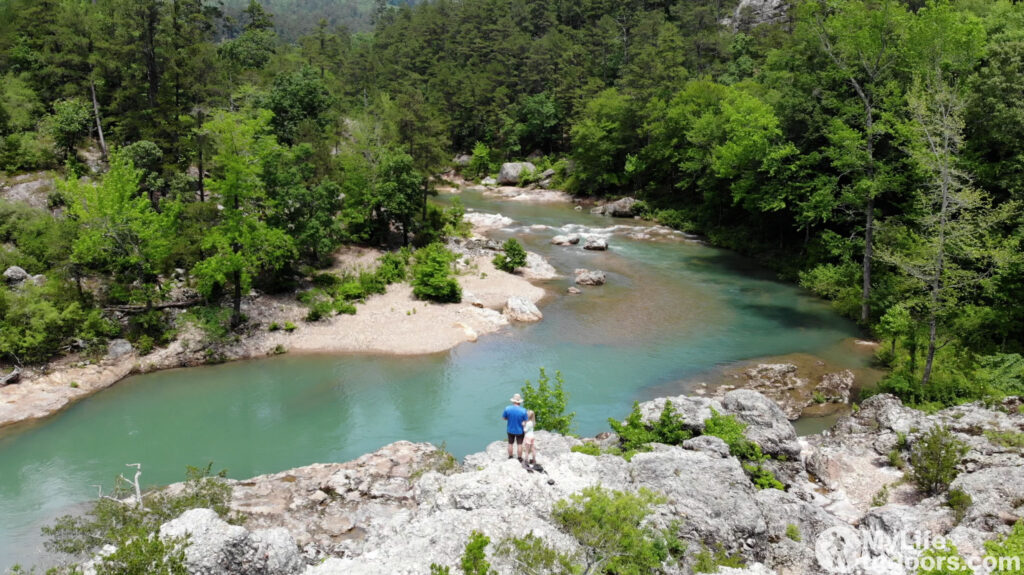 I set out to plan a great backpacking trip but quickly realized I was being a little too ambitious. I was thinking more about backpacking and not about my daughter's first experience. I was planning several miles a day. Then I realized my goal was not miles but enjoyment. I wanted my daughter to really enjoy backpacking. To fall in love with it…and I knew if I exhausted her with too many miles it would backfire. So I changed our plans and headed somewhere familiar that I knew she would enjoy.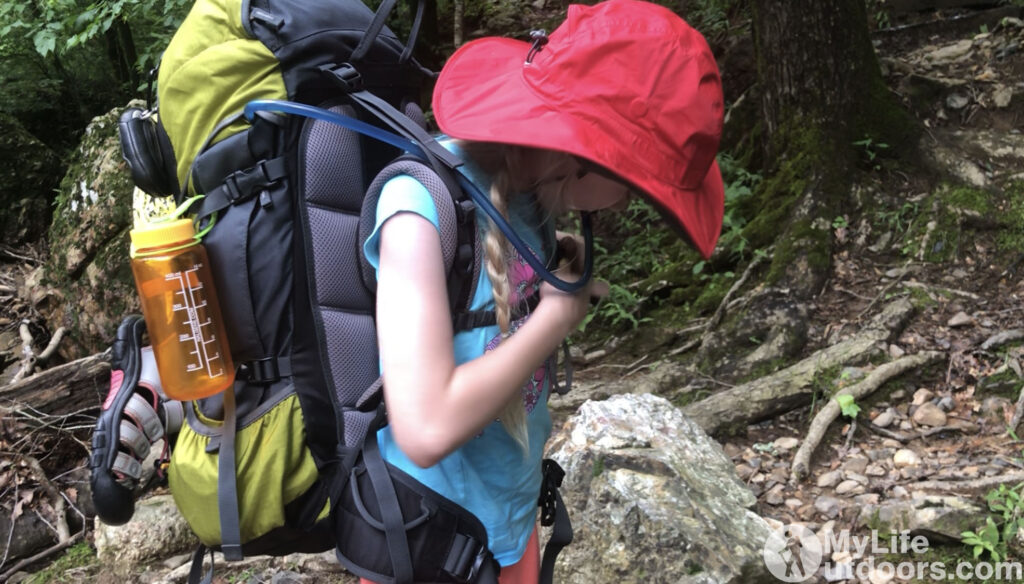 We hiked in about 2.5 miles from the Winding Stair Trailhead. We were headed to the Winding Stair area along the southeast section of the Eagle Rock Loop and the Little Missouri River. Several years back I did the entire Eagle Rock Loop with a few friends. We were did close to 10 miles a day and picked campsites based on miles instead of scenery. We blew through the Winding Stair area with barely enough time to take in this beautiful place. Easily the best scenery along the entire loop.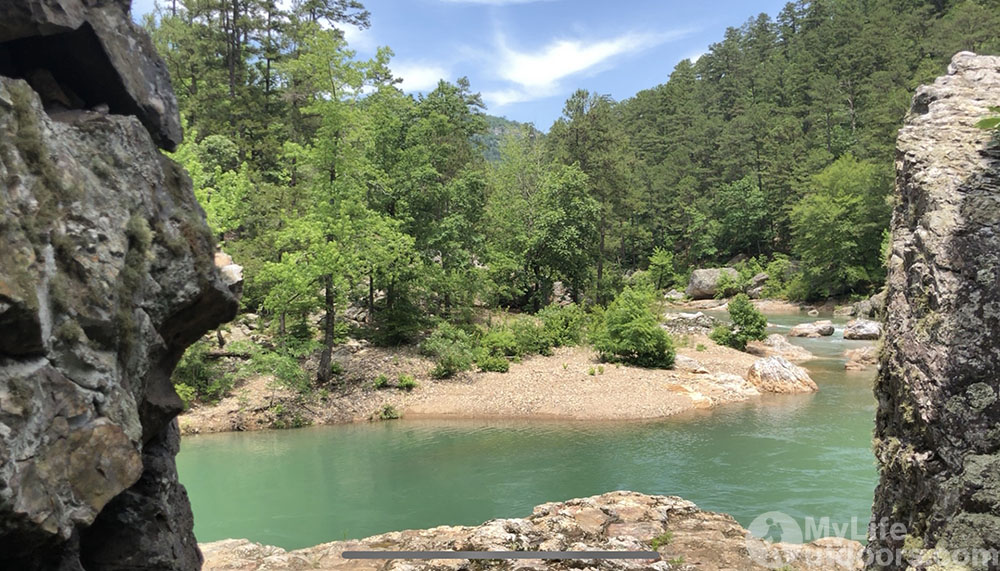 Since then I have gone back to the Winding Stair area three different times. So I knew there was plenty for a young girl to see, do and explore. A perfect place for my daughters first overnight backpacking trip.
The short hike from the Winding Stair Trailhead took us longer than I expected. My daughter was in no hurry and I didn't want to push her. So instead we took our time and rested every time she asked. Which I didn't mind as I too was carrying more weight than usual. Taking enough gear for two people usually requires two people to carry it all. But I was worried about giving her too much weight. So I carefully divided out the gear giving her only 15 pounds to carry. I had everything else (about 50 pounds worth) trying to make sure we had plenty she would eat and everything we needed to make her comfortable.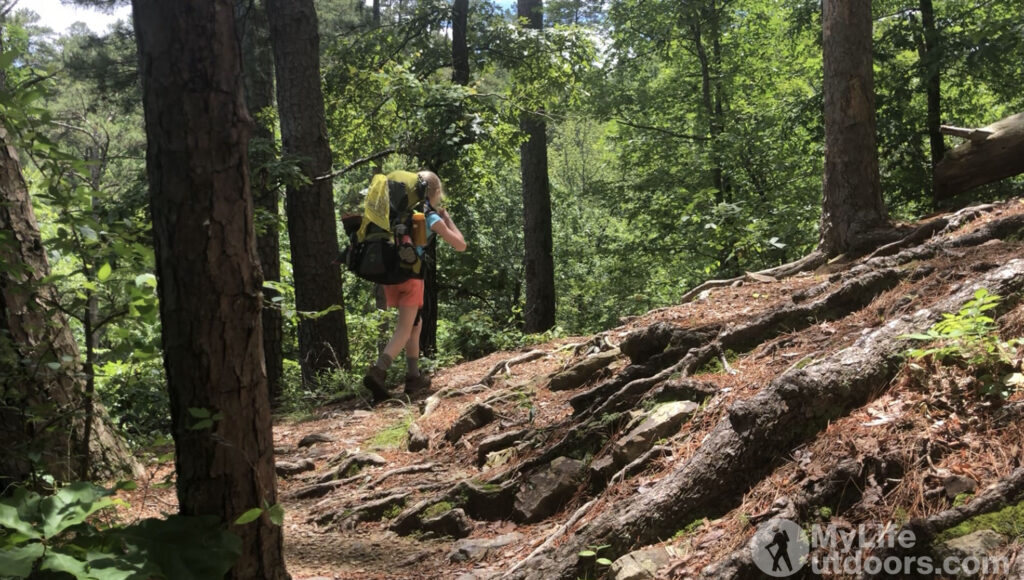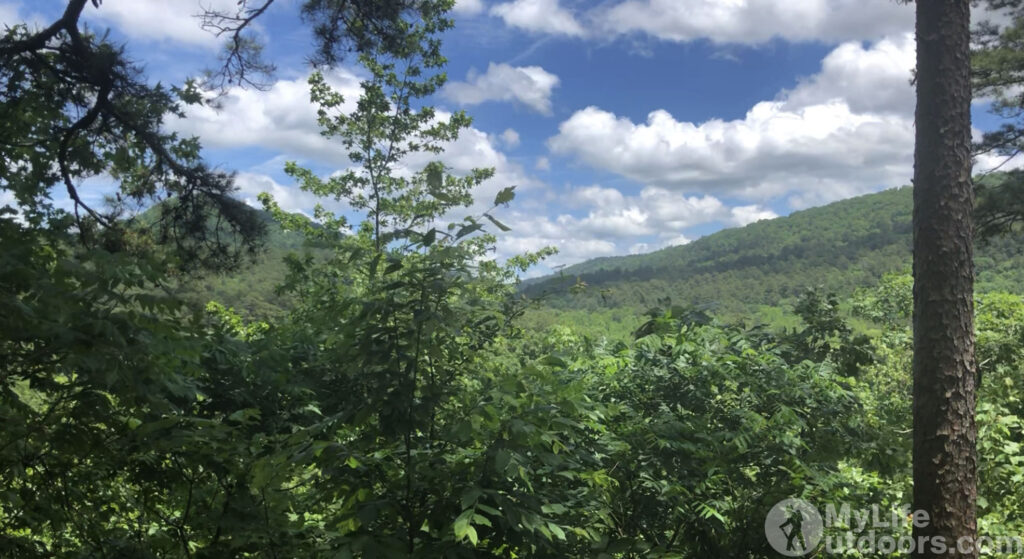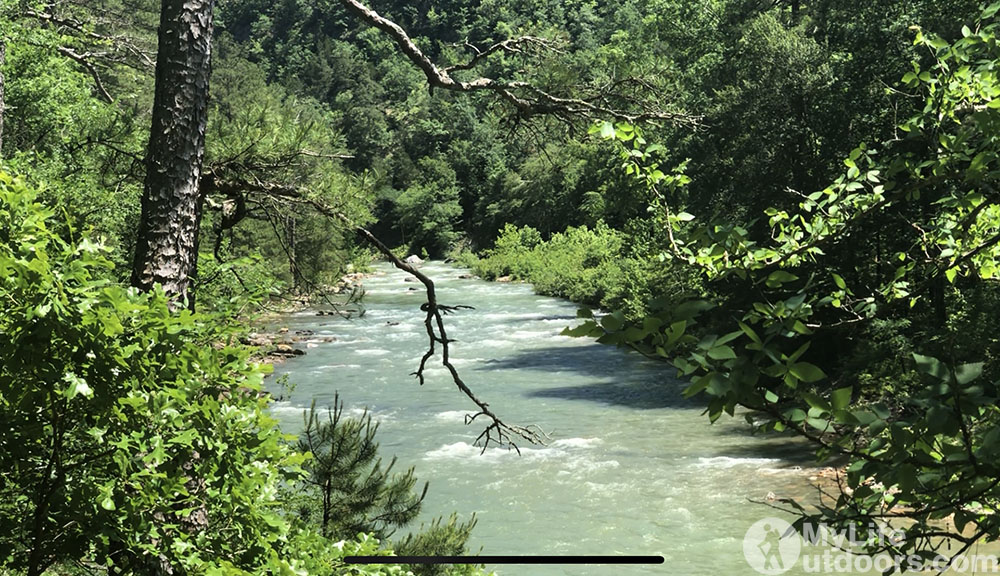 To get to the Winding Stair area there are two pretty significant water crossings. The Baylock creek and the Little Missouri River. Both of which were higher than usual due to recent rains. I worried a little about taking my daughter through the water crossings and decided I should test them out first. I made multiple crossings hiking my pack across, then her's and finally bringing her across last. We linked arms and I crossed upstream so I could break the current for her.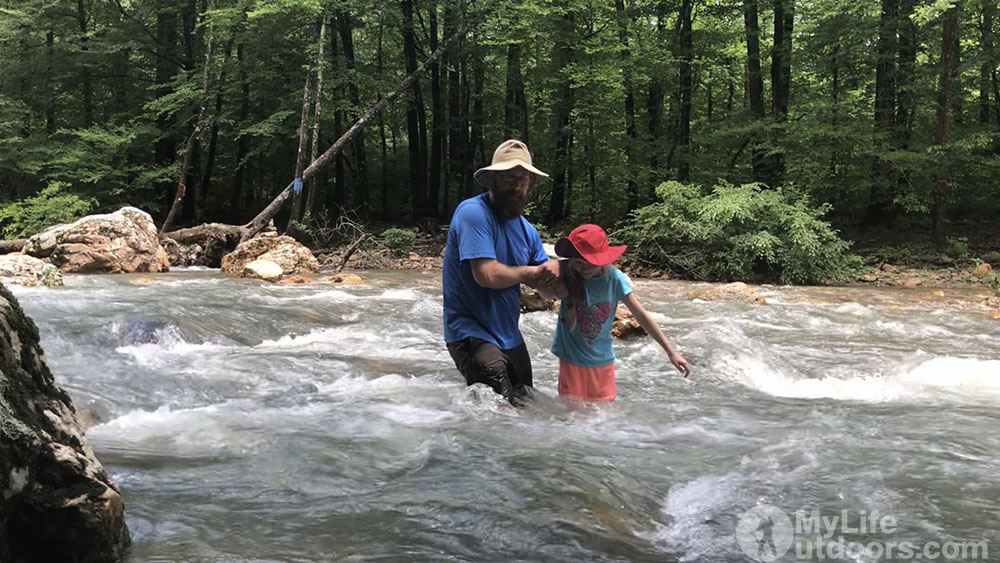 The Baylock Creek was up to my thighs and with a pretty swift current. The Little Missouri River was at my waist and near my daughters chest. We opted to change into our swimsuits to avoid getting our clothes wet and I had to hold our packs over my head to keep our gear dry.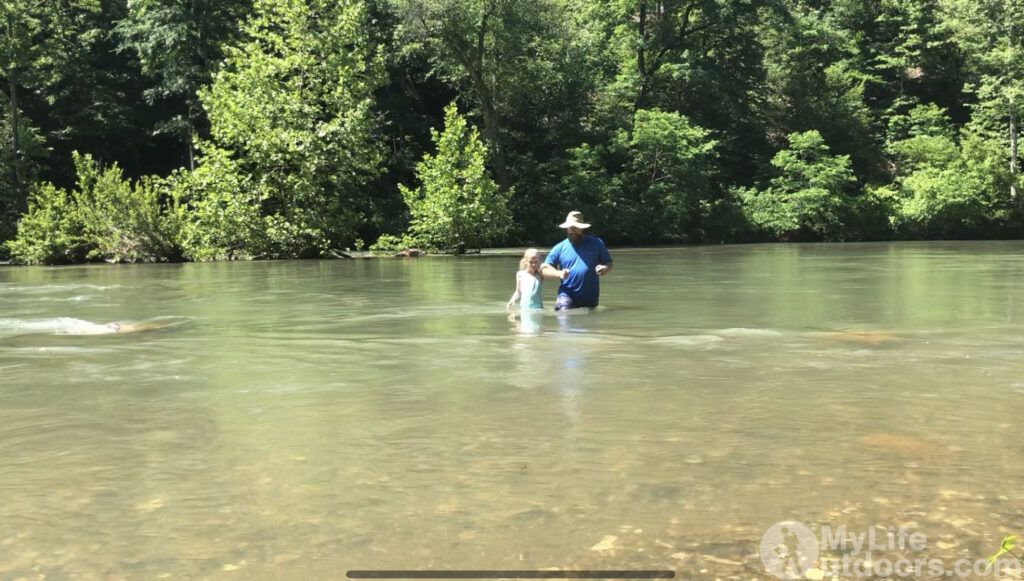 Once we were at the Winding Stair area we set up camp and decided to take a swim in the river since we still had our swimsuits on from the last water crossing. The River was pretty swift, and cold, which made it hard to find good places to swim. But we didn't let that stop us. We came here to enjoy ourselves…so we did.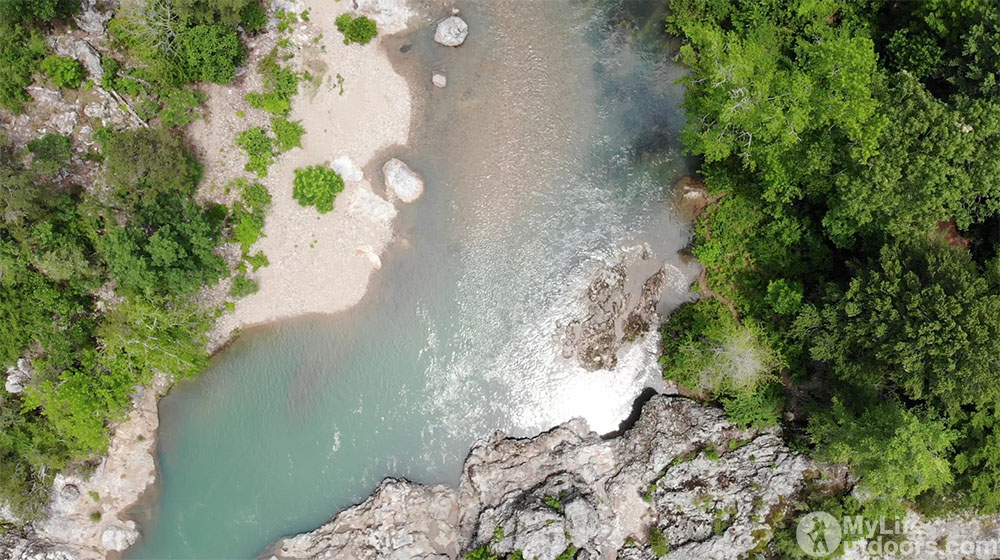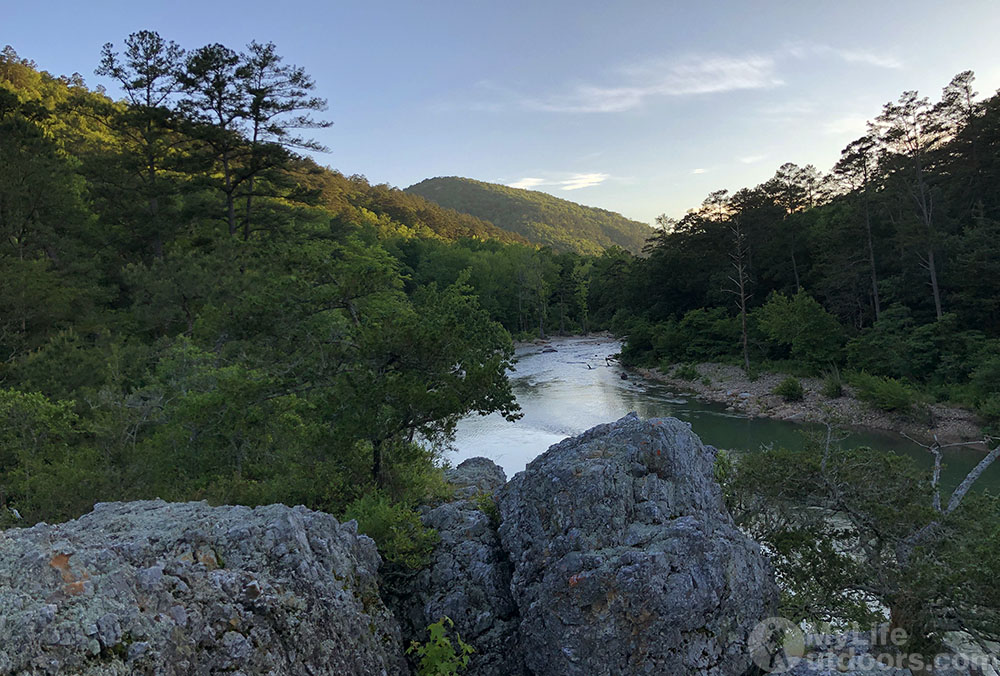 The next day we explored diffrent caves in the area (about 3 total that we found). We collected rocks in the stream, and hiked up stream of a little creek. In a shallow pool above several cascades we found several crawfish. I showed my daughter that you could catch them without too much pain from their pinchers. I thought for sure she would not want to risk being pinched…but I was surprised. She spent hours looking for and catching crawfish.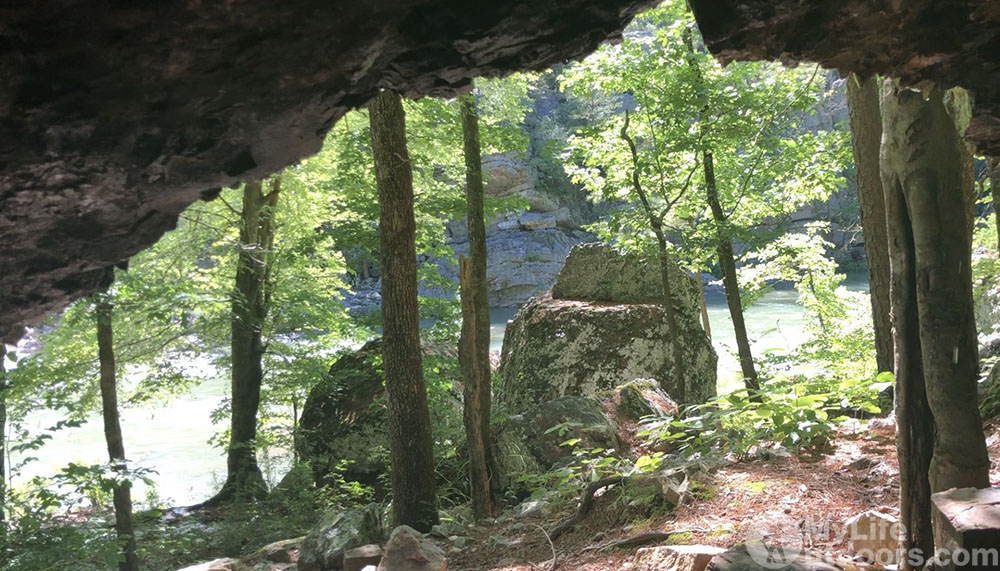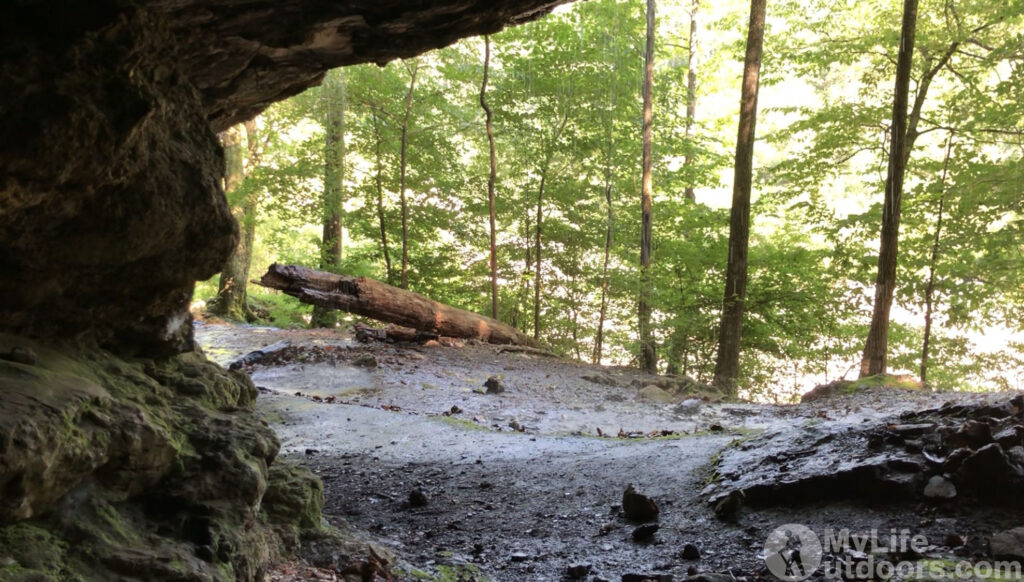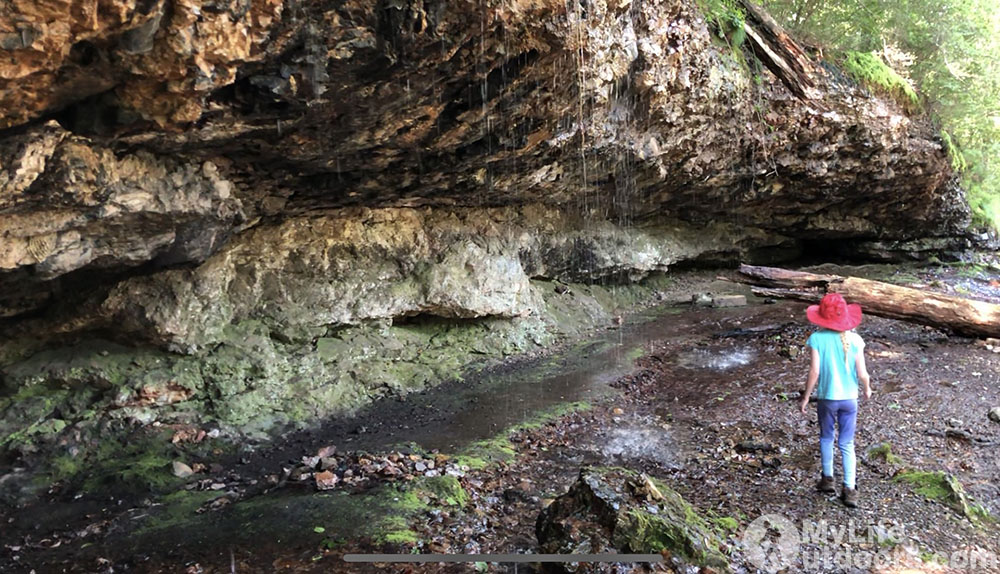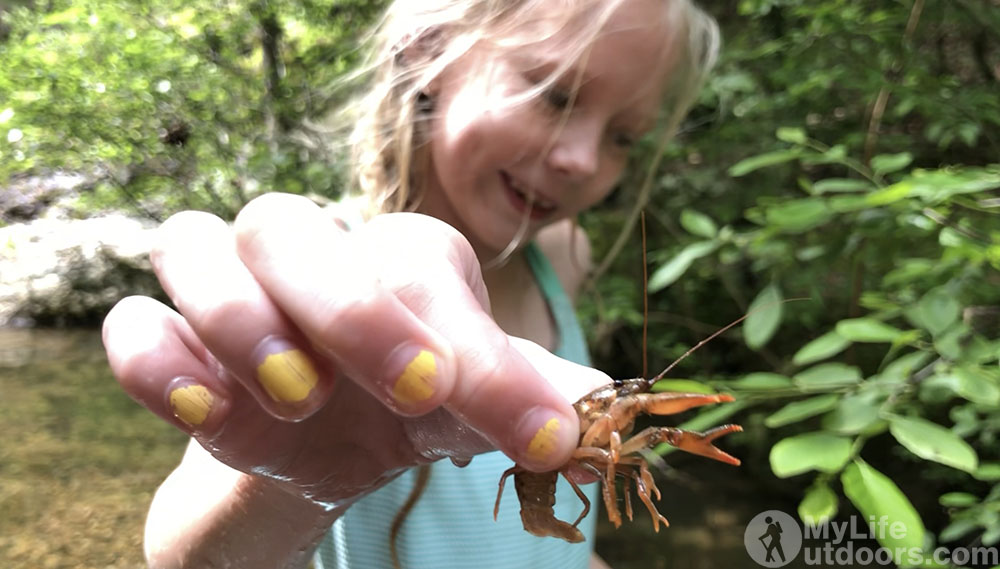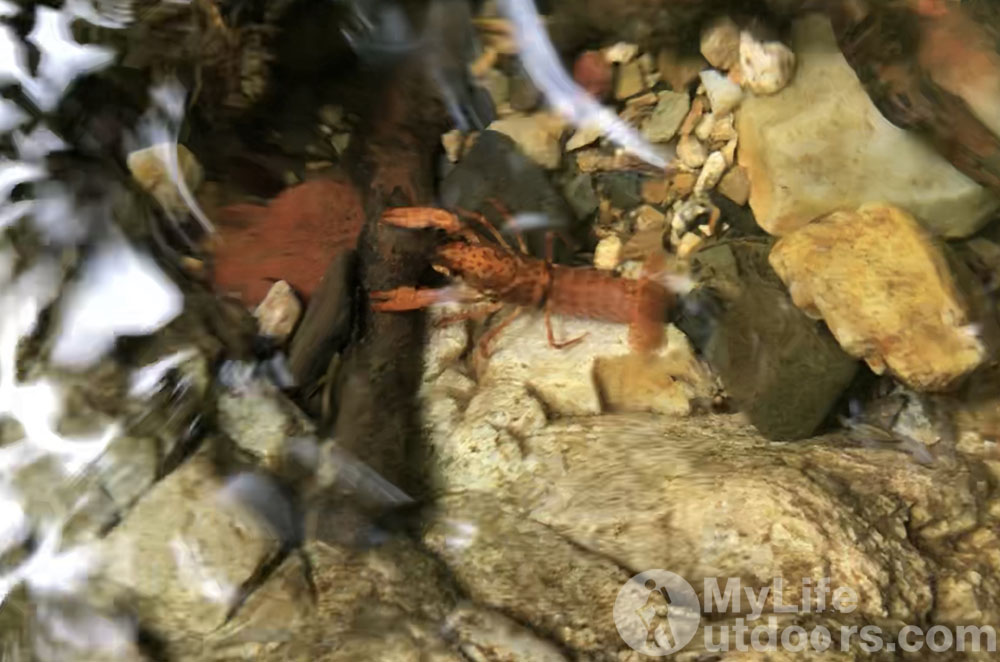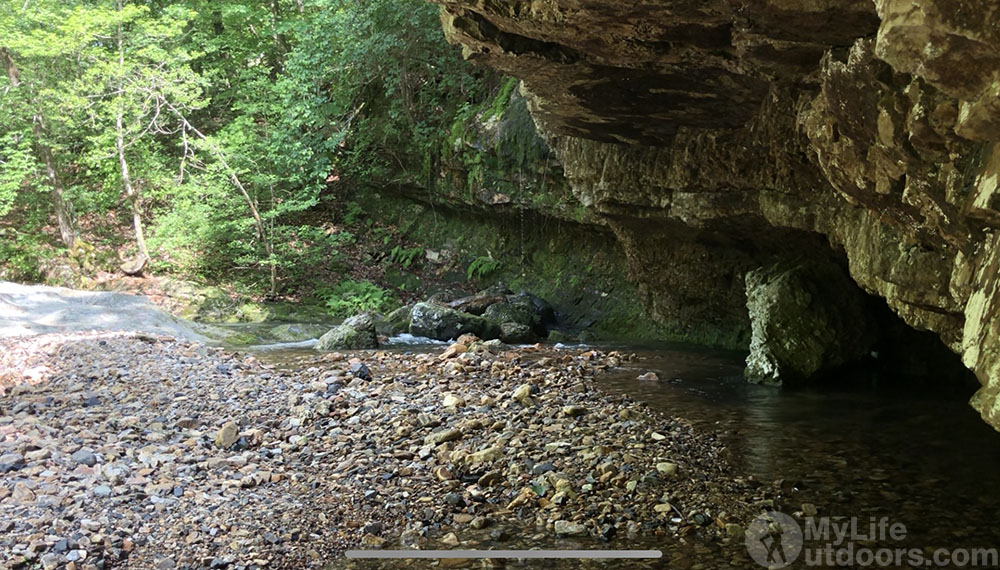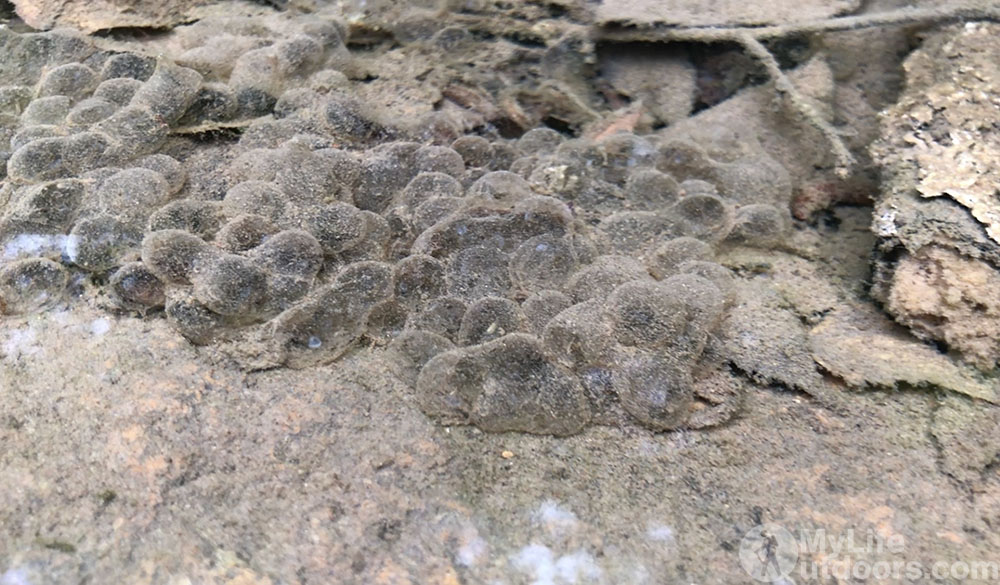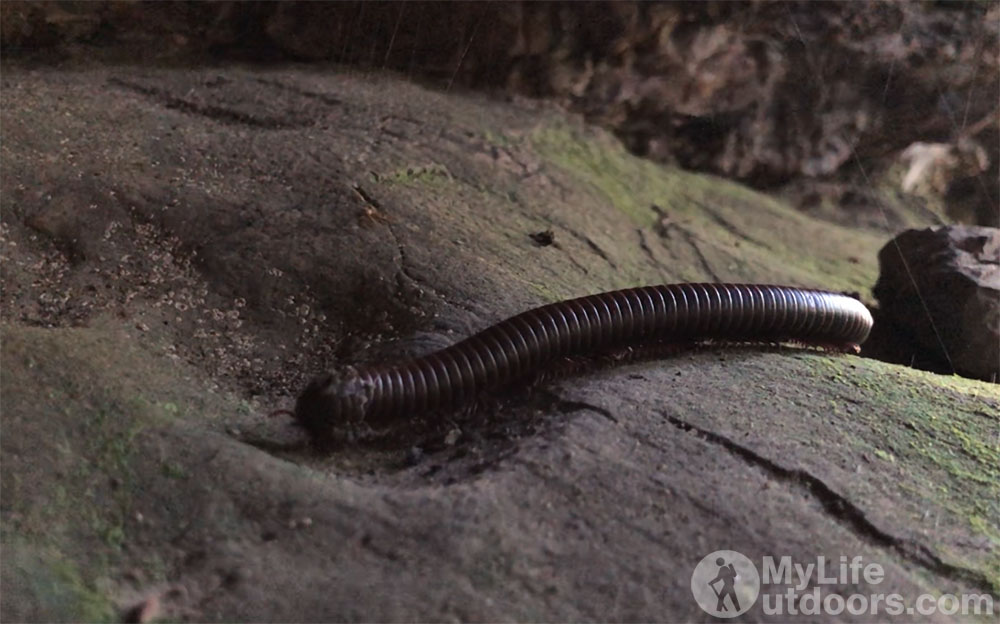 That evening we cooked Trail Pizzas and simply relaxed and played by the River. It was a good day. All and all I believe my daughters first backpacking trip was a success. She seemed to enjoy camping more than hiking with a pack and even started to complain the last half mile or so to the car. This didn't concern me too much. As I said this trip was only intended to introduce her to backpacking. We can work on longer miles later.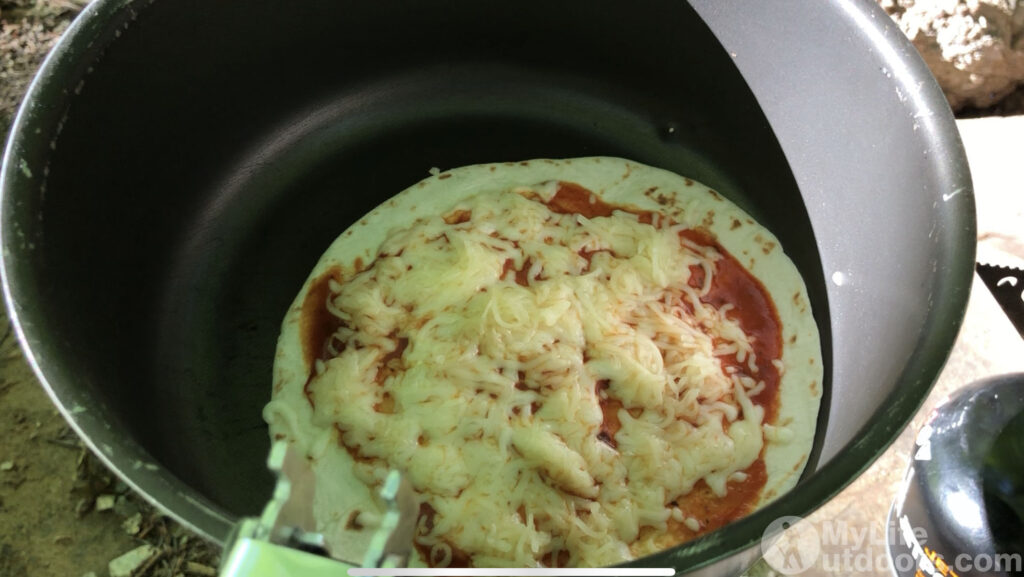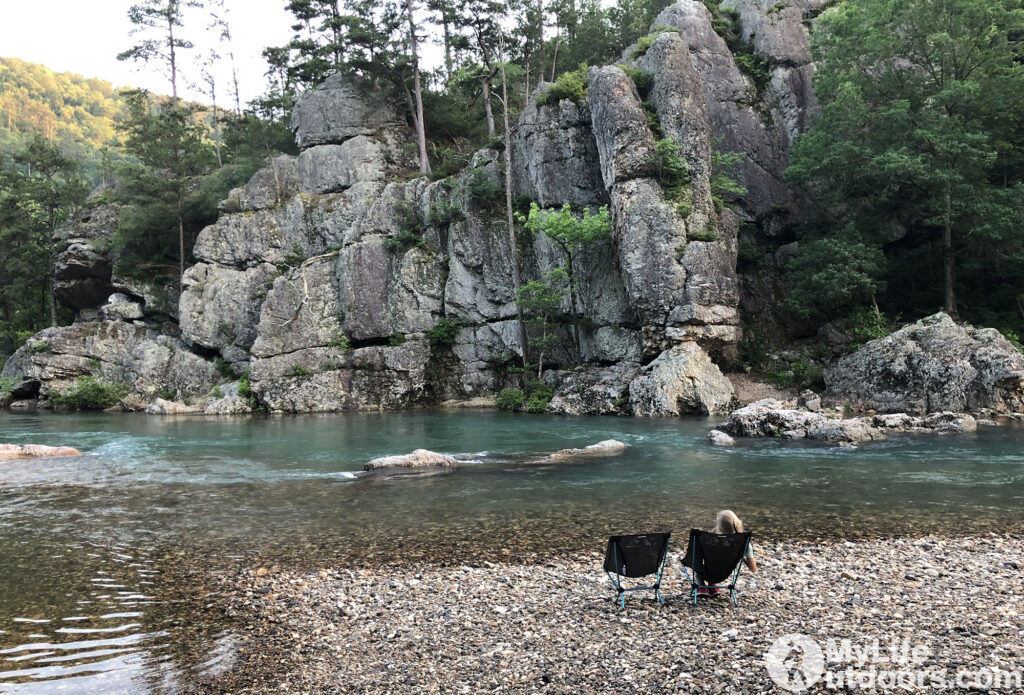 Have you ever taken your kids backpacking? What was the experience like? Leave me a comment below.
Resources: