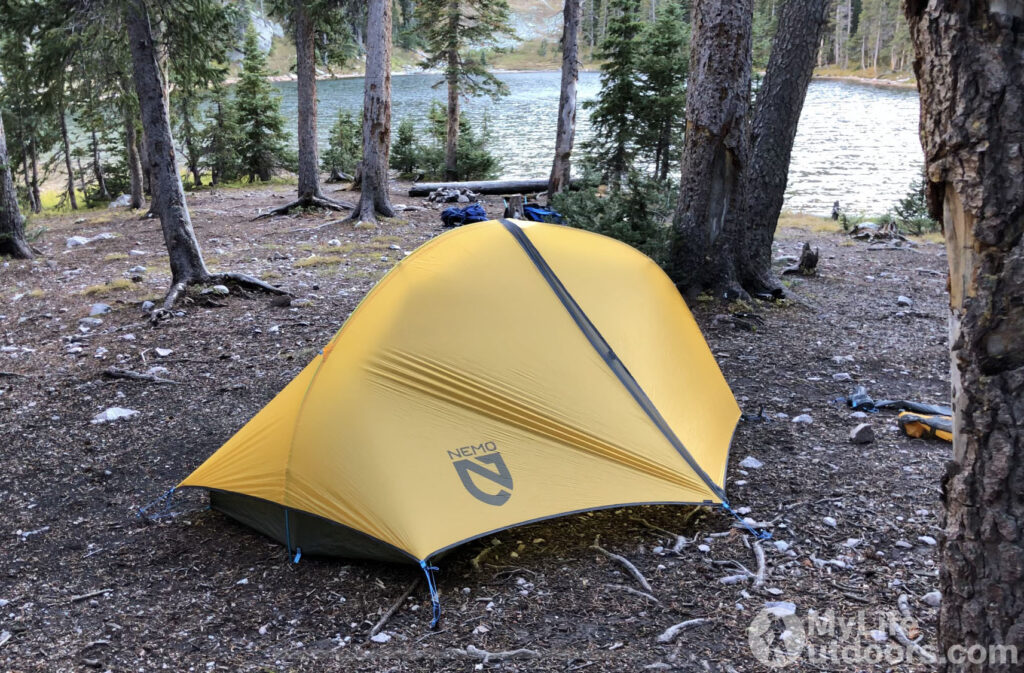 If you are looking for an ultralight tent one of the best options on the market is the Nemo Hornet Elite 2p tent. Weighing in at 2 pounds 1 oz it is one of the lightest two person tents available today. But that weight savings can come at a cost, and I'm not just talking about the $500 price tag. Before you buy the Nemo Hornet Elite check out my pros and Cons:
Con Number One 
The Hornet Elite is small, which all backpacking tents are small, but the Hornet elite seems extra small. My main complaint is the headroom when two people are in the tent. I'm 5'7" a fairly average height and It's nearly impossible for me to sit up straight when two people are in the tent, much less put on or take off a layer. 
If you're using this as a 1 person tent (it's not) then there's not as much as a problem. But for two people, I feel like other tents offer more headroom without adding a lot of weight. After writing that I started to question if the Hornet Elite is really as small as it seems. So I got out my Big Agnes Fly Creek 2 and it honestly wasn't any bigger. If you are looking for a ultralight tent you won't anything much biggger.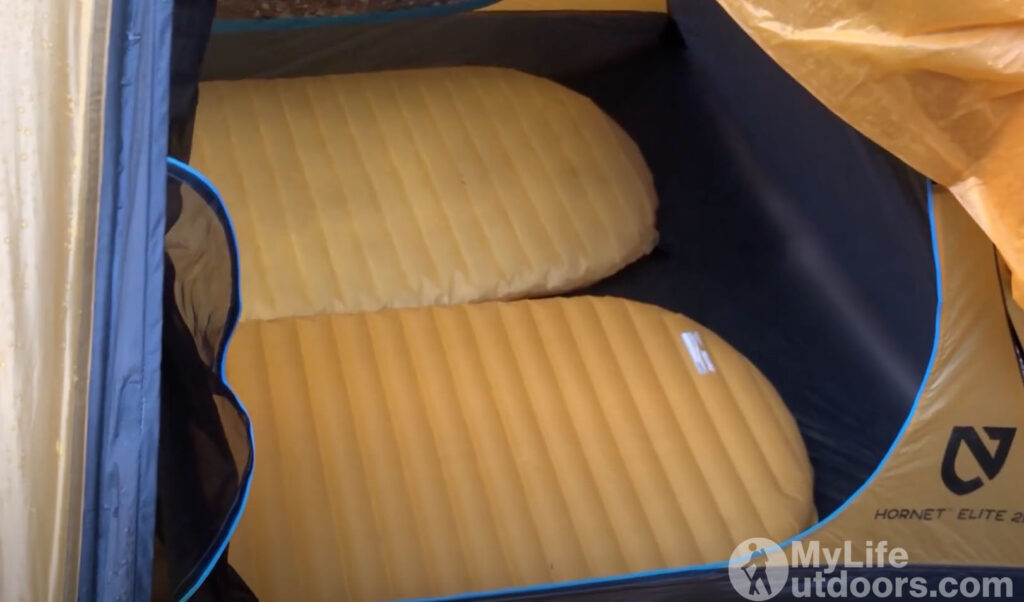 That being said, I'm not crazy about Nemo's flybar design. It seems like it could break easily (especially when packing up the tent) and it doesn't seem to be providing the extra headroom it's supposed to.
Taller people may find the floor space kind of small. Dispite a floor length of 85 inches my friend who is 6'3 complained of hitting the foot and head while trying to sleep. 
And last on size the vestibules feel a little on the small size as well.
But hey…it's a minimalist tent.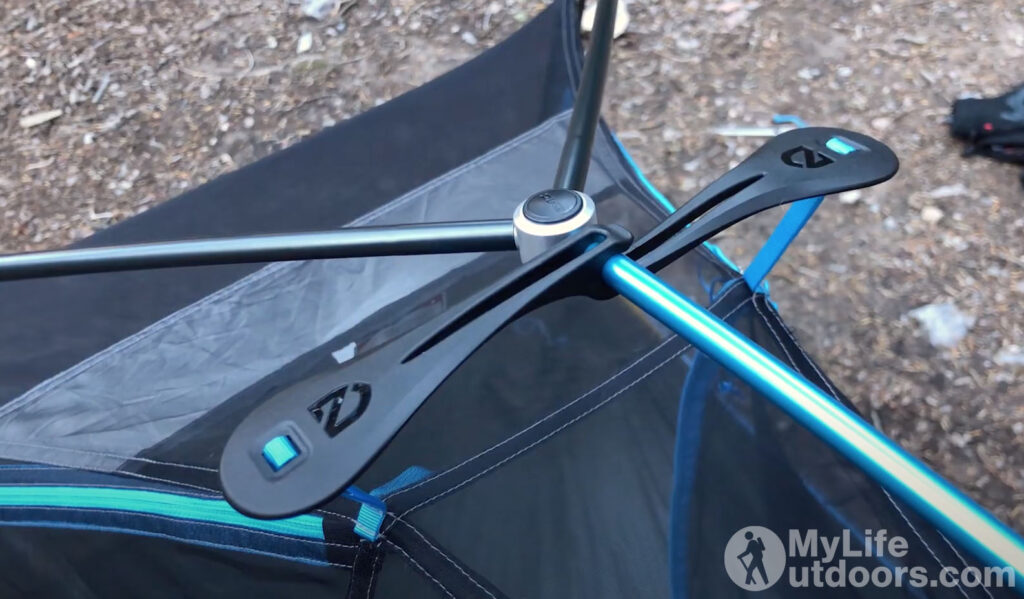 Con Number Two
The fly is made of very thin 7D nylon. Which is one of the main areas where they are trying to save weight. While this is very thin for a tent, it hasn't been a problem for me. It has held up in rain and to normal use for a little over a year. I have heard of others who have had it rip on them. I haven't had any part on the tent rip but I did have the pole bag rip on me.
Con Number Three 
This may be the biggest con on this list. The Nemo Hornet Elite is expensive retailing for just a nickel shy of $500. You're mainly paying for weight saving design, craftsmanship and innovation. Because we all know it's not for the headroom. 
Con Number Four 
On a recent trip to the Grand Canyon two of my tent stakes bent in the hard ground and wouldn't release the guylines which made packing and re-pitching the tent difficult. When I tried to straighten the stakes at home they broke.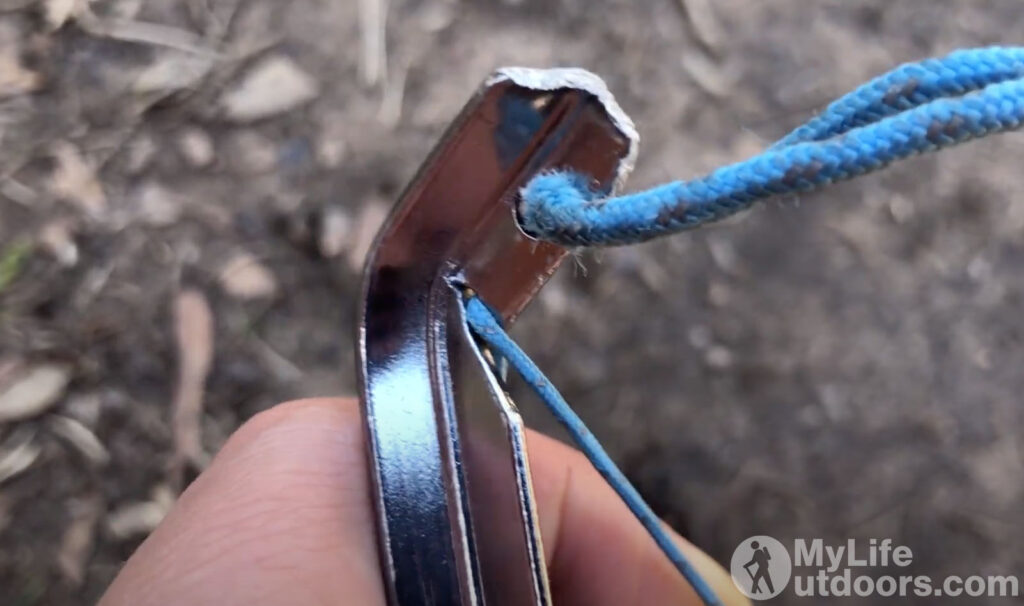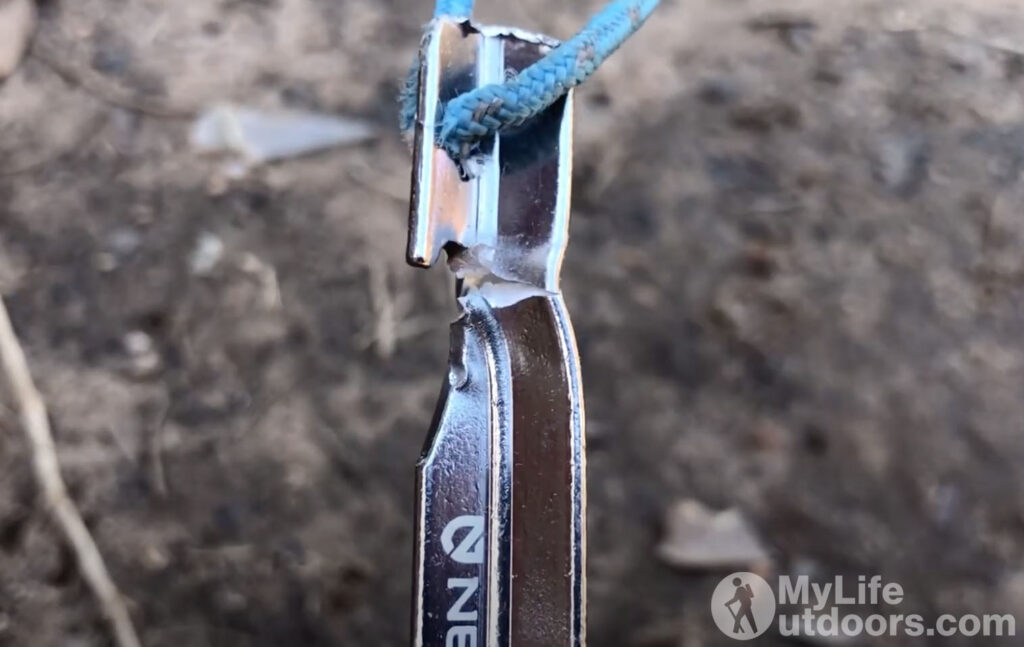 This wouldn't have been a problem in 99% of the places I hike where most times I can stake out a tent by just stepping on the stakes. A different design might not of had this problem but admittedly it wouldn't be as sturdy.
Now even tough this is one of my cons it's also my first pro.
Pro Number One
I filled a warranty claim with Nemo and they replaced the stakes and pole bag free of charge. 
Pro Number Two. 
This is a VERY lightweight tent weighing in at 2 pounds 1 oz with all poles, stakes, and extra guylines. And I appreciate some of the design features like the duel stage stuff sack that makes it easy to split the weight with a friend.
Pro Number Three
I love the Double doors. Maybe you have this feature already on your favorite backpacking tent but for the last several years I'v been climbing in and out the front of my Big Agnes Fly Creek 2 and having my own door on my own side is a huge improvement.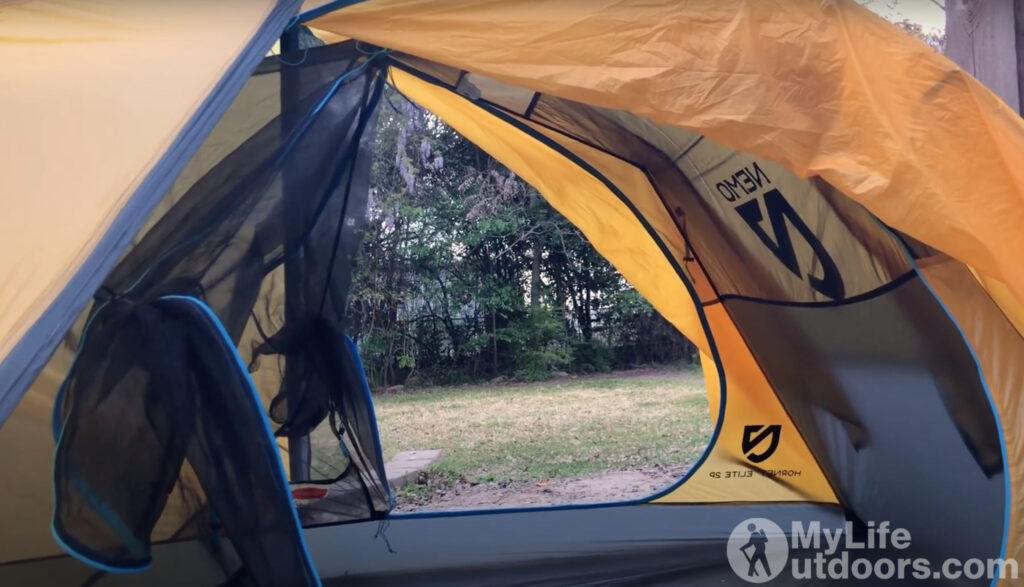 Pro number Four
This is just a well designed tent with nice features like a light defusing pocket in the ceiling, triangulated guyouts to keep your sleeping bag from absorbing condensation, rain fly tensioners and color coded pole attachment points for a quick pitch. It has a lot of nice features you may not find on a cheaper tent.
What has you interested in the Nemo Hornet Elite 2p tent. Leave me a comment below and let me know.