I have a beard. Mostly because I think I look stupid without it, but also because it is a natural insulator. If my wife would let me, I would grow it out more until it was a little thicker. As it is now, its not much against cold and wind. There are days when its just not enough and I need something more substantial to keep my face and neck warm.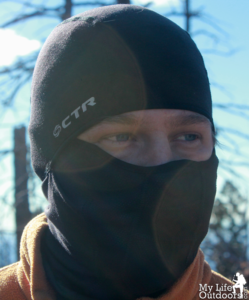 Chaos CTR Adrenaline Multi-Tasker Pro Balaclava
On days like that you can usually find me on the ski slopes using a fleece gaiter to keep my face warm. I pull it up high over my ears and pull a warm beanie down over it. It gets the job done on those really cold days, but its not the best. It wasn't until recently, when I received a Chaos CTR Adrenaline Multi-Tasker Pro Balaclava, that I realized there was something better.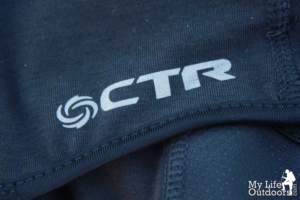 I wear a helmet when I ski. A couple of seasons back I hit my head pretty hard when a young, speeding, kid took out my legs. I have worn a helmet every since. My helmet fits well, so well there is no room for a beanie underneath. I like the Adrenaline Multi-Tasker Pro because it covers my head and is thin enough to fit under a helmet.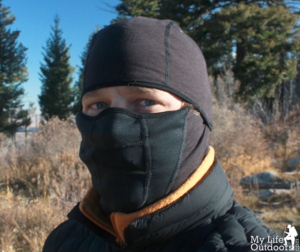 Here you can see the WINDSHIELD face protection.
One of the things that frustrates me about my fleece gaiter is the lack of good air flow. When Its cold enough I like to pull it up high to protect my face. But breathing into the fleece fogs up my goggles. The Adrenaline Multi-Tasker Pro has a breathable mesh panel near the mouth and nose for great air exchange. But still keeps the wind out with "WINDSHIELD" protection everywhere else. If its not that cold and I just want something around my neck, the Adrenaline Multi-Tasker Pro has a hinged opening that allows it to comfortably function either way.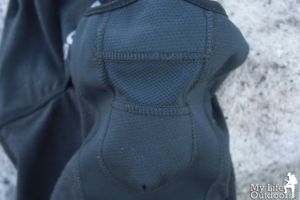 The Breathable Mesh Panel
The Adrenaline Multi-Tasker Pro is made with Dri-Release Wool that keeps moisture at bay while keeping you warm. It is cut to fit your head snugly and comfortably without bunching up.
I haven't gotten a chance to put the Adrenaline Multi-Tasker Pro to the ultimate test. I'm still waiting for enough snow. But my initial test look great and the Adrenaline Multi-Tasker Pro seems to preform well. It has replaced my fleece gaiter for this upcoming ski season.
If you would like to try the Chaos CTR Adrenaline Multi-Tasker Pro Balaclava for yourself you can. Win one along with a ton of other gear in our Outdoor Winter Giveaway. Visit the giveaway page to see what else you can win, or just enter below. a Rafflecopter giveaway