"Be careful up ahead! I fell in on the floating bog bridges."
What did that guy just say? The FLOATING bog bridges? As we would soon find out first hand the trail between Feldspar Lean-to and Lake Arnold is prone to flooding. Scratch that…has become a permanent 5-10 foot deep swamp. Some years ago ADK trail crews attempted to build bog bridges to get hikers across. But as water continued to rise the bridges have started floating and disintegrating.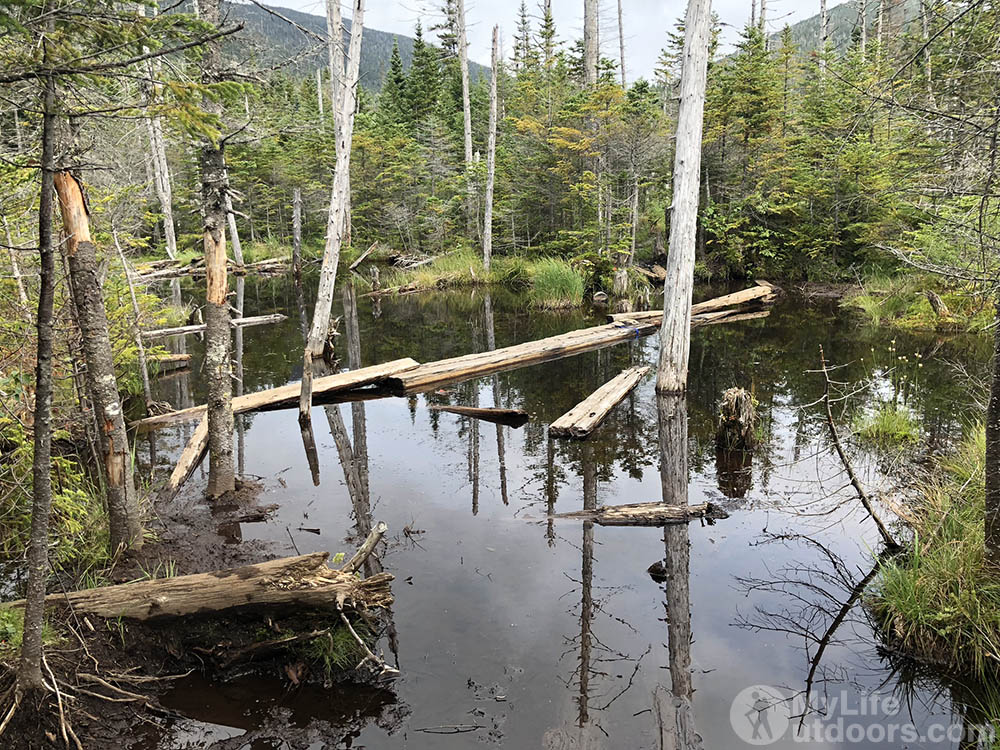 We were unaware of this otherwise commonly known problem. We had changed our plans the day before to avoid the difficult Avalanche Lake trail. So I had not researched this area. If I had I would have discovered lots of people talking about the "floating bog bridges."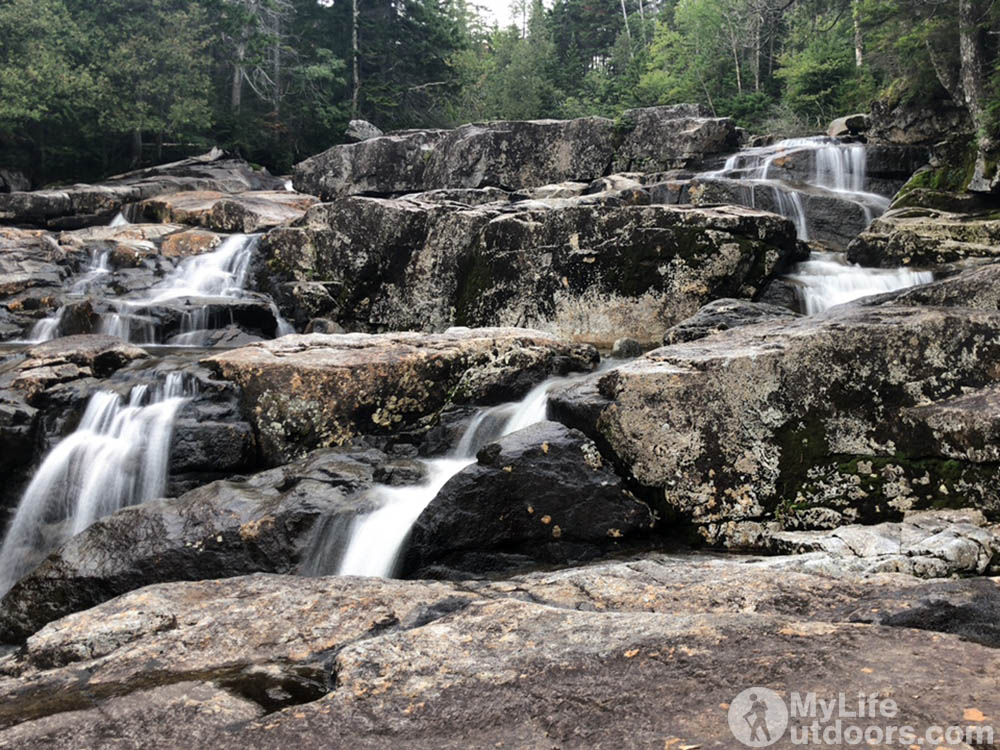 That morning we woke up at our camp on the south shore of Lake Colden. We were a little concerned about what might lay before us. Up to this point the Adirondacks had been one surprise after another. But we committed to go around Lake Colden to avoid making a difficult leap across deep water along Avalanche Lake.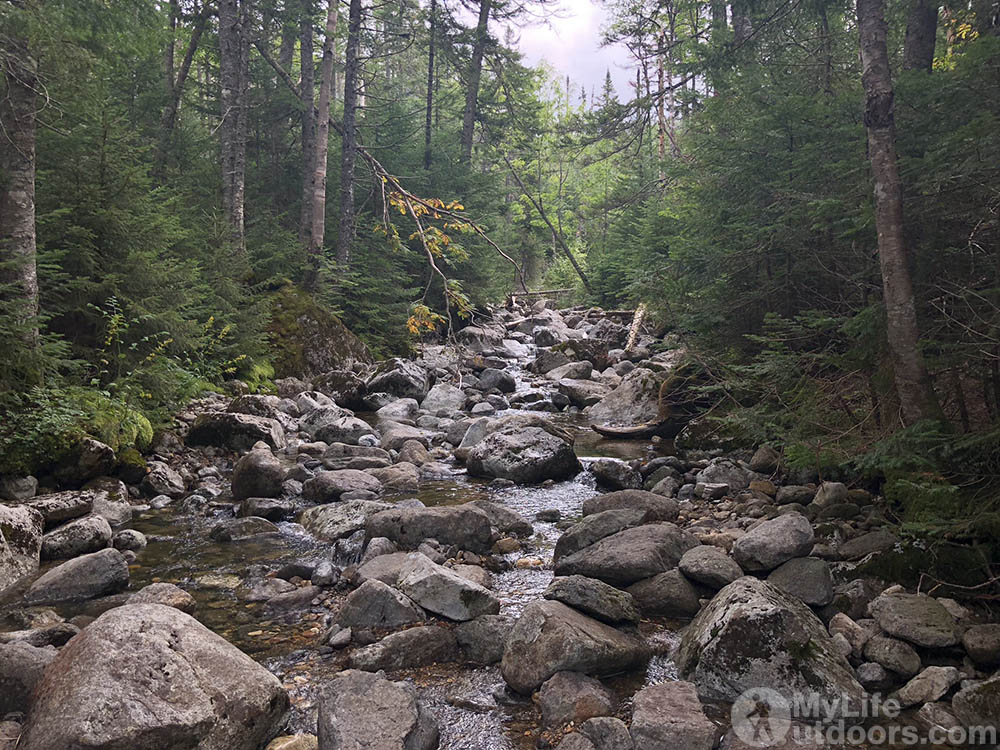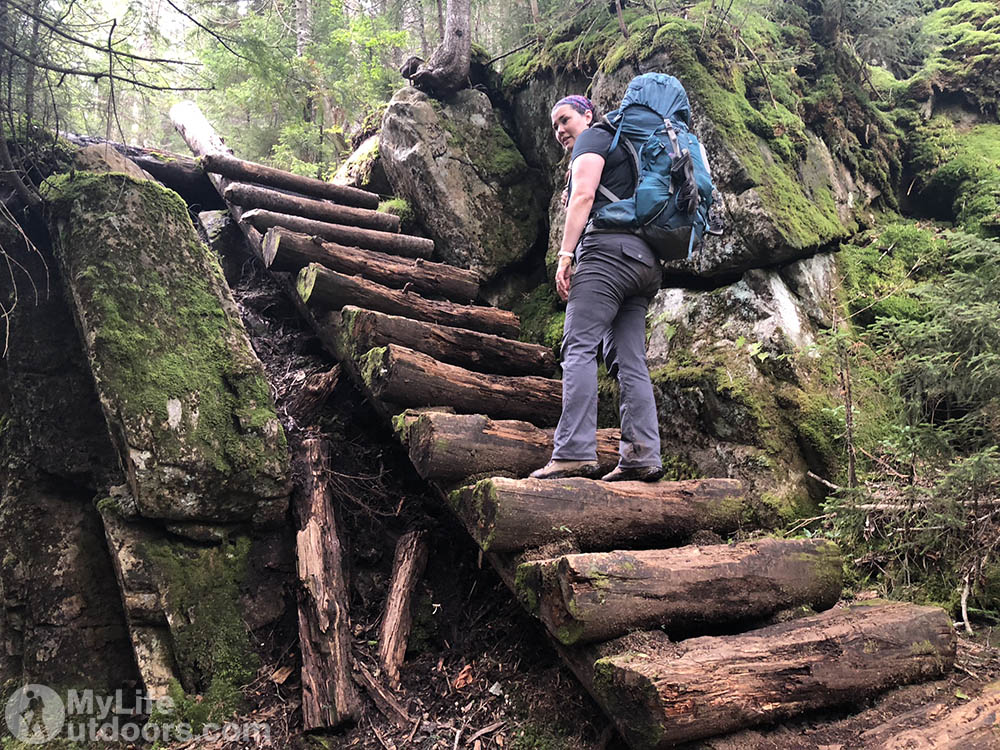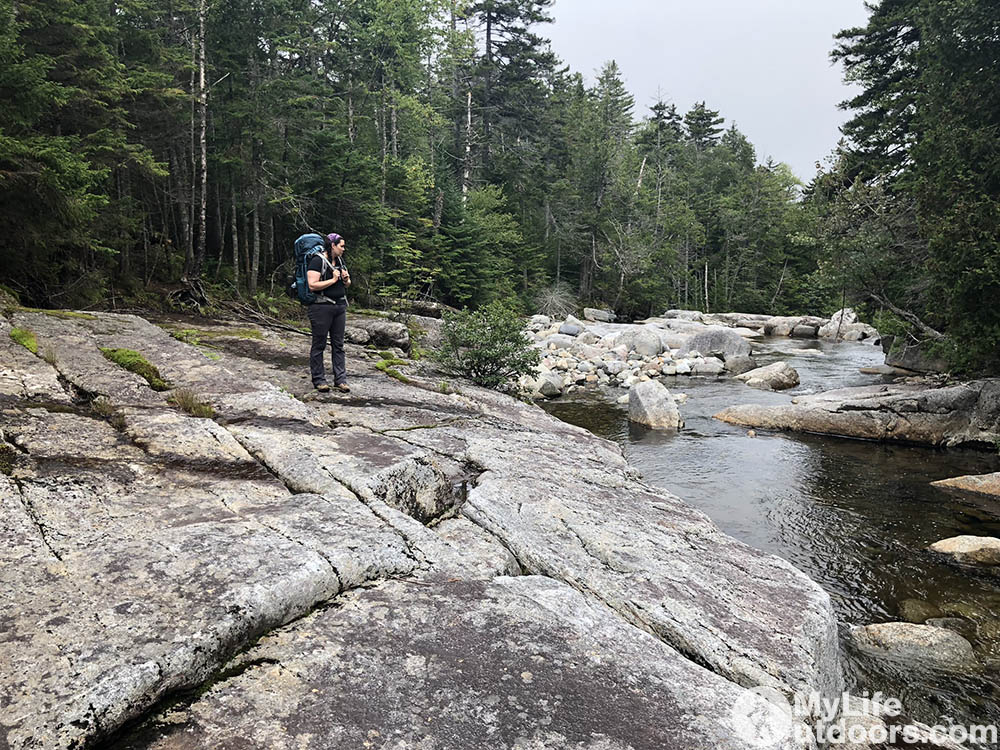 So instead we started down trail 121 crossing the suspension bridge over the Opalescent River heading east. So far the Adirondacks were being good to us. A few mud spots in the trail but nothing like we had experienced the days before. When we turned north near Feldspar Brook we encountered the wet hiker from the bog.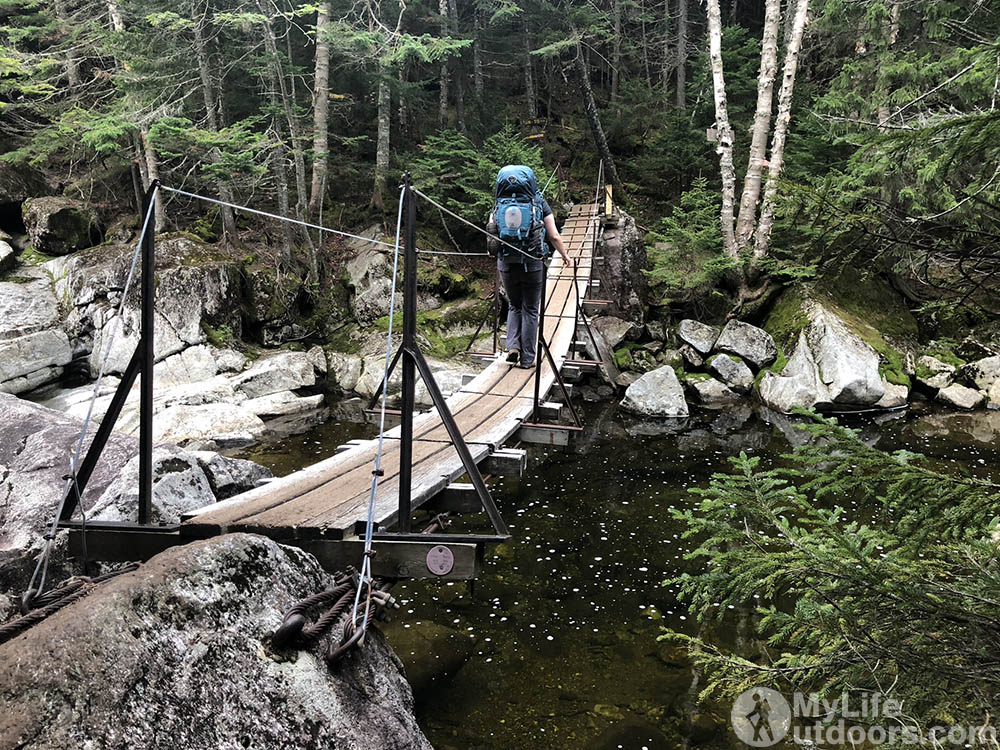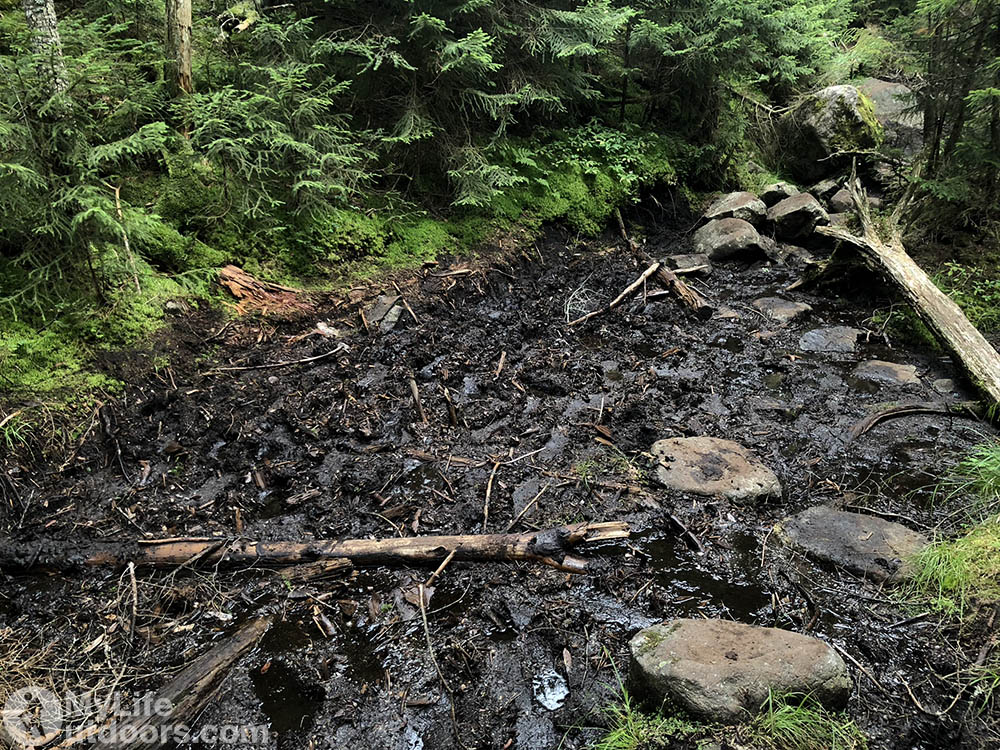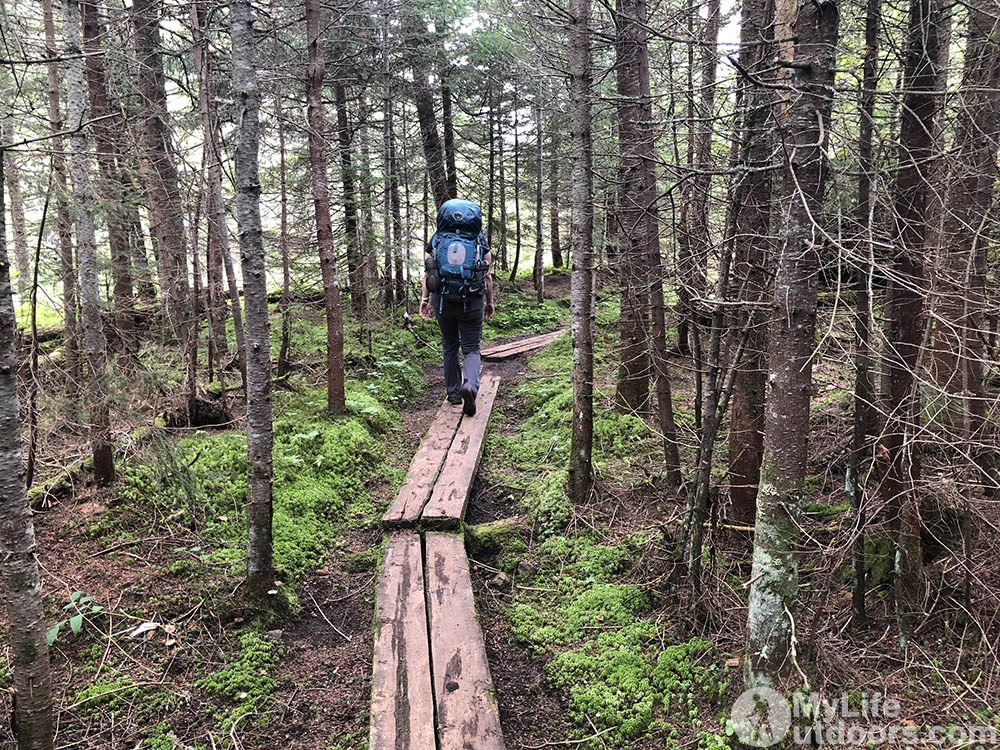 He warned us to be careful. "Some of the catwalks will sink, others will just give way. Test them before you trust them." We didn't know what to expect.
Before long we began to encounter larger and larger puddles in the trail. Some with catwalks, some without. Then we got to the "bog" with the floating bridges. Which is a little misleading. Floating bog bridges insinuates they were designed that way. In reality they are just wooden planks with two perpendicular logs on each end. The water is so deep the logs have begun to float….until you step on them.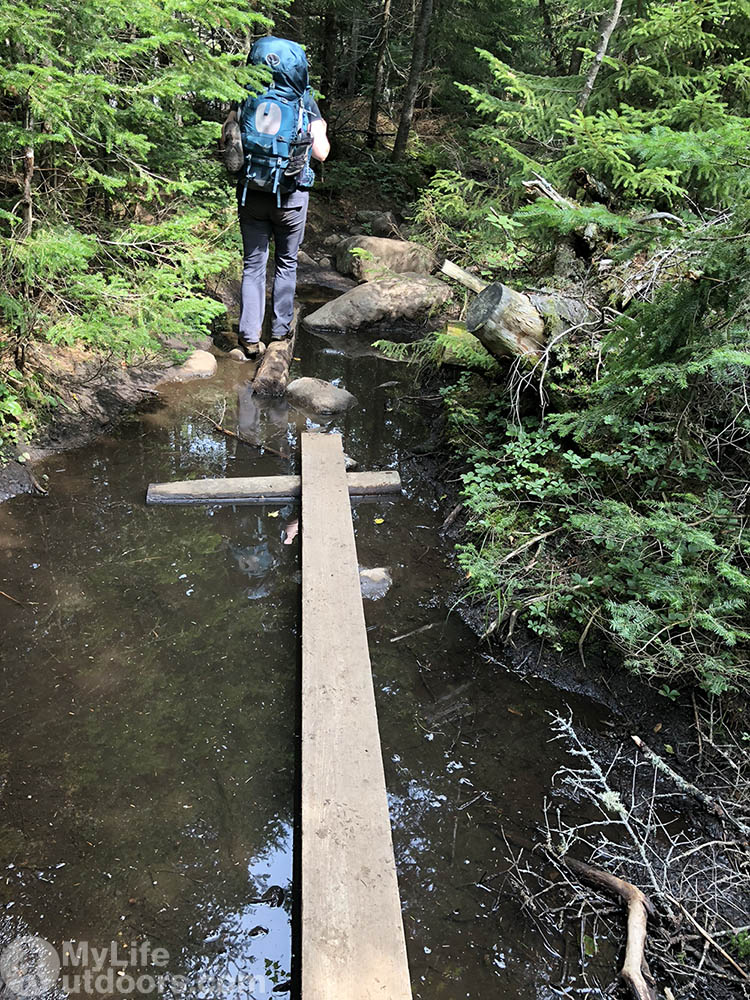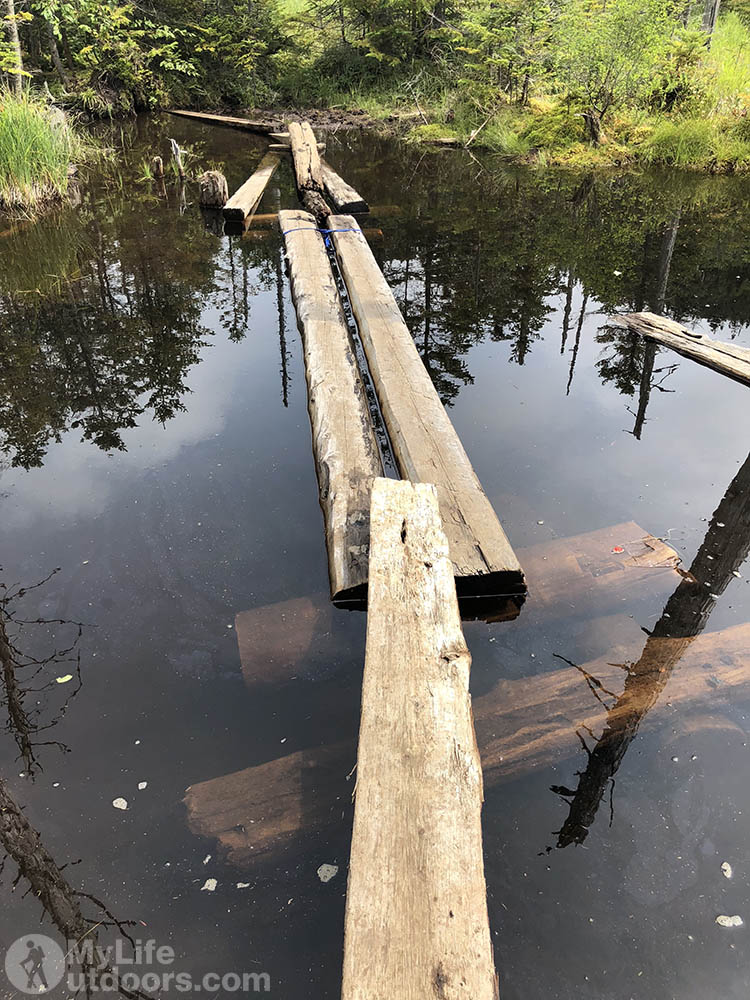 Some of the boards have come lose from their logs and begun to drift away from the "Trail." My wife and I had to carefully balance on thin logs that other hikers have positioned to connect the bog bridges. The deepest part of the bog seemed 3-4 feet deep to me. Some hikers have reported as much as 10 feet deep. Some hikers opt to wade or swim rather than follow the maze of logs and bridges through the bog.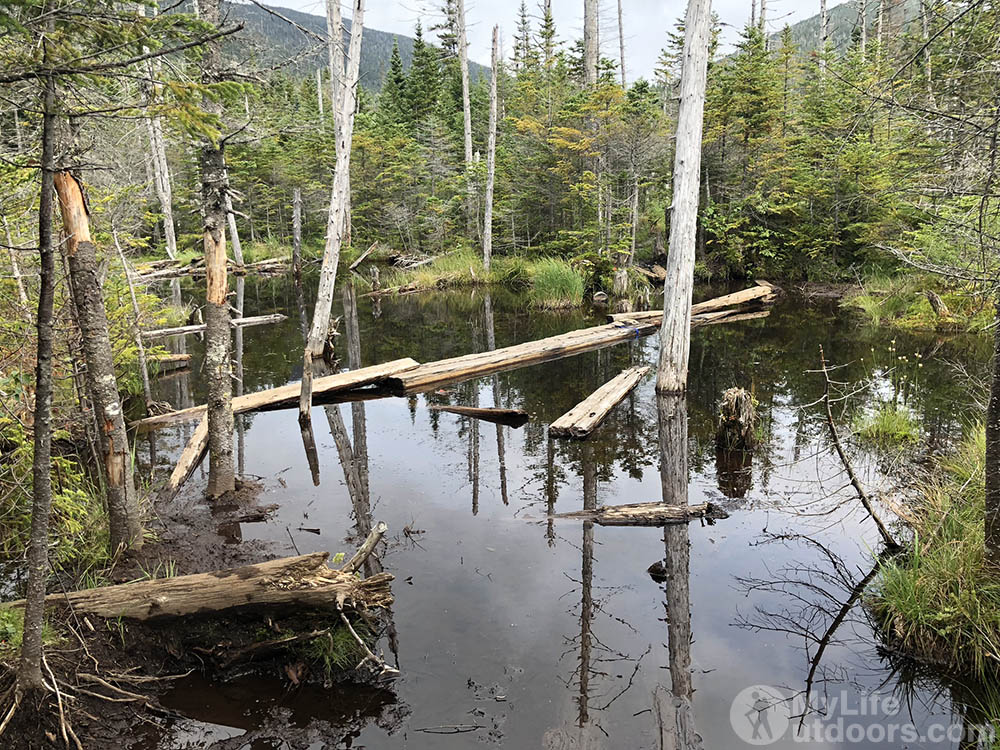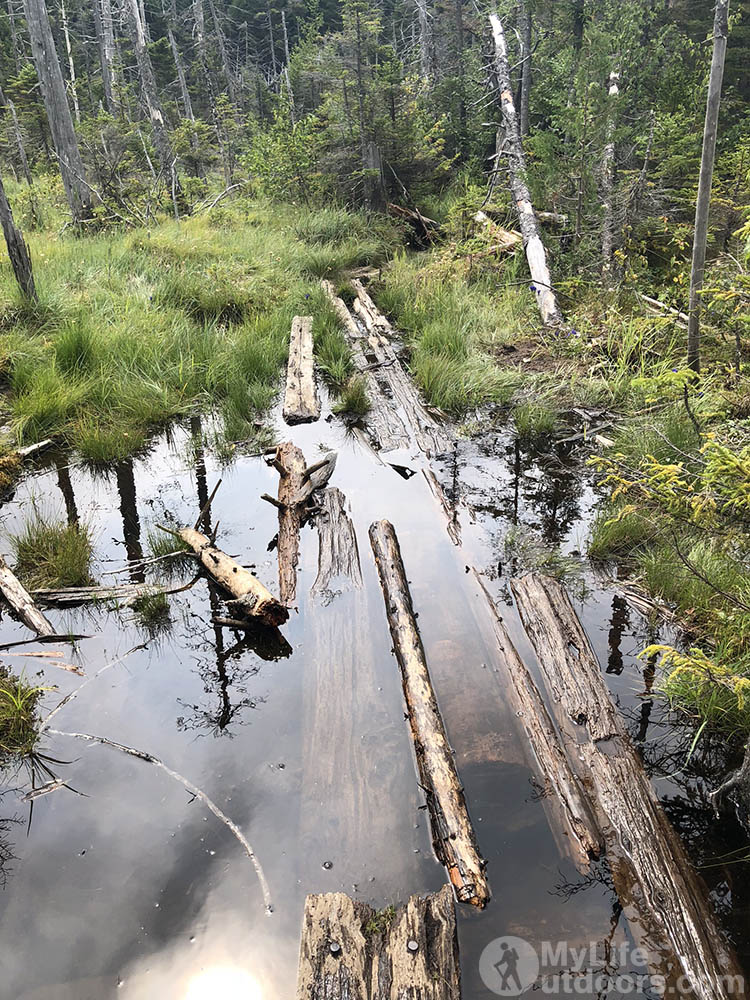 But we did not want to get wet. After all that is why we choose this route…to avoid getting wet. I carefully began to cross a particularly deep section. My boots began sinking into the water ever so slowly as I tried to balance on the bridge. I made it across but now it was my wife's turn. She asked me not to take photos or video of her crossing…not wanting to document an embarrassing plunge. But her fears were unfounded. We both made it across without even getting our socks wet. Relieved and grateful we had not suffered the fate of the hiker who fist warned us.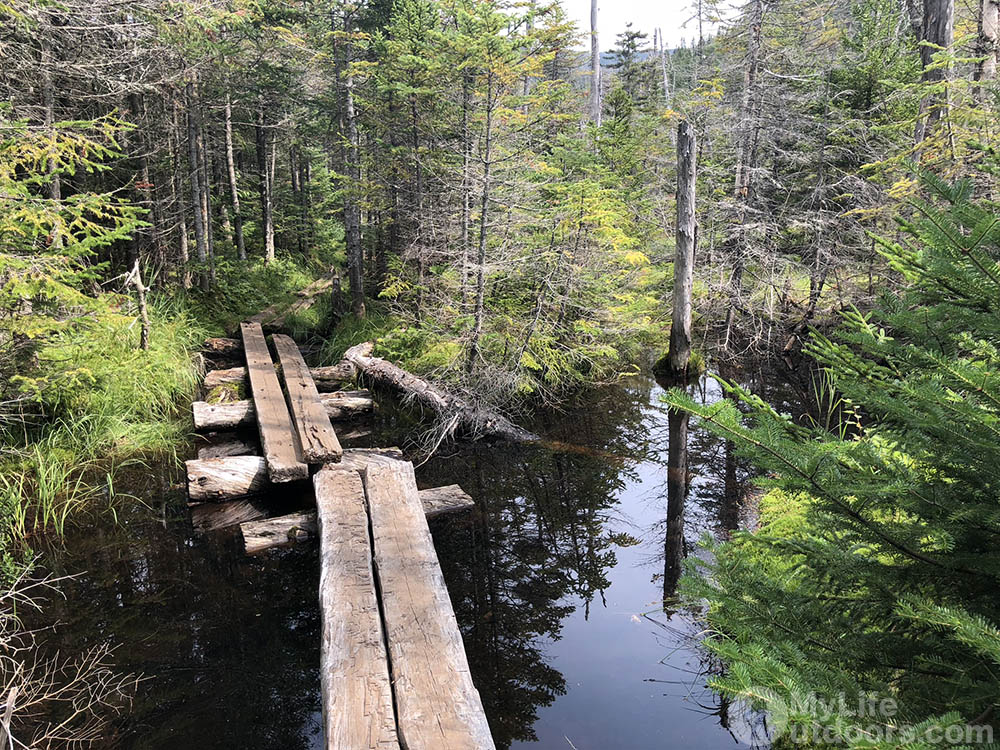 The rest of the hike was anticlimactic. I was anxious to see Lake Arnold expecting a beautiful hidden gem. But it didn't live up to expectation. So we lingered only a moment before continuing on around Mount Colden. We met back up with our original path just north of Avalanche Pass and headed toward Marcy Dam. Before long we would be back at the car and headed into town to eat a large meal. Even though the Adirondacks surprised us at every turn we were beginning to get used to her muddy, rocky, sometimes contrived trails. We are going to miss this place. Who knows when we would see her again.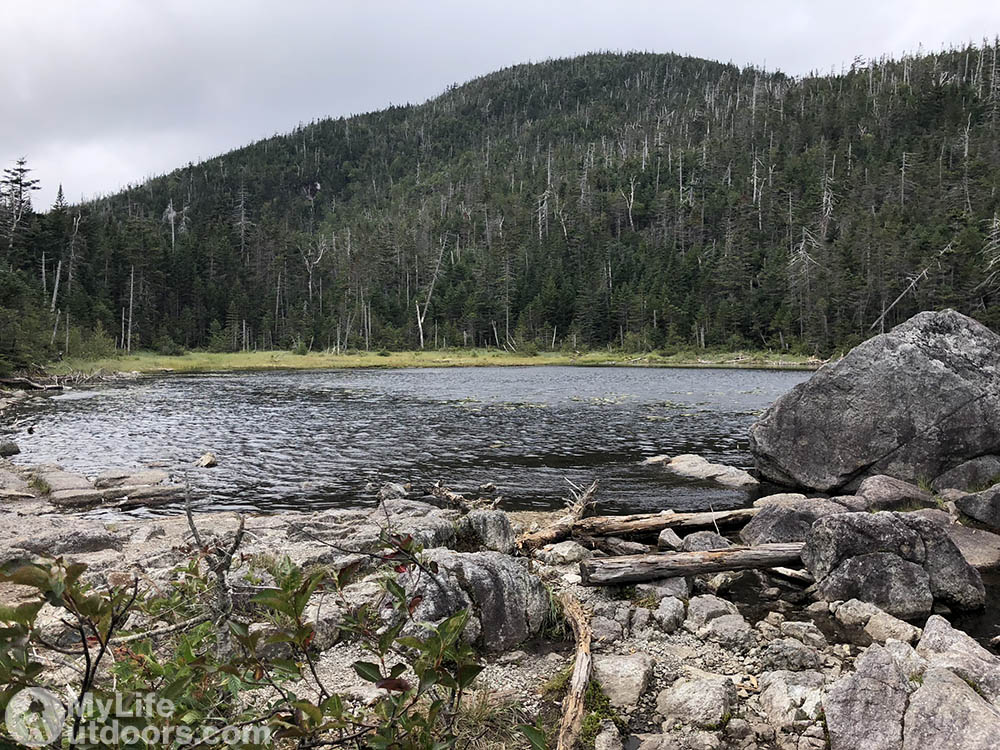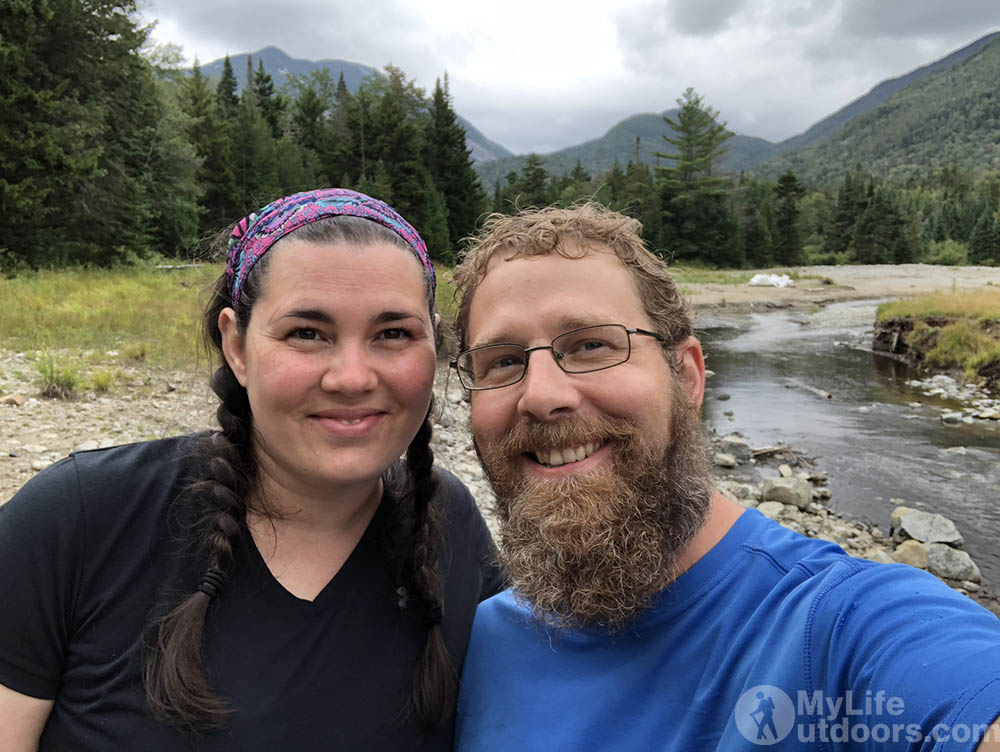 This was part three of our 3 day Adirondack backpacking trip.
Resources