By far, the heaviest things you carry into the backcountry are your tent, backpack, and sleep system. Depending on your setup, these Big 3 pieces of gear could weigh a combined 10 to 15 pounds on their own.
But what if you're tired of carrying all that weight and have decided you want to go ultralight or even just shed a few pounds off your pack? This is the list for you.
I have not just one, but three setups that will makeover your Big 3.
Here's a video, if you'd rather watch:
Ultralight Defined
But before we go there, what even is ultralight and why would you want it?
Generally speaking, an ultralight pack is one where your base weight—that is, everything except food, fuel and water—weighs less than ten pounds. And having a lighter pack means you can go further and hike faster with less stress on your body.
Carrying less weight is a good thing. It's not everything, but it's a good thing,
And since your Big 3 make up most of your base weight, they are the best place to start.
So, I have three different setups, each a little lighter than the one before, but each one costing a little more than the one before. The first weighs in at 6.3 pounds and under $1,000 (US). The second weighs just 4.8 pounds and costs just under $1,300 (US). And the last is the lightest at 3.8 pounds, but costing over $1.500 (US).
And while these are very light loadouts, they are not crazy-ultralight. All the packs have frames and all the tents are fully enclosed. No tarps or cowboy camping on these lists. So if you've never gone ultralight before, the gear on this list won't be that foreign to you. It will just be lighter.
So enough talk. Let's take a look at some ultralight gear.
Setup #1: 6.3 lbs/<$1k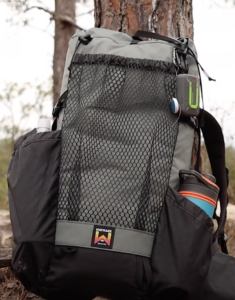 This first list uses the Waymark Lite pack. This isn't the lightest pack you can buy at 2.5 pounds, and it's not even the lightest pack Waymark makes, but it's a good, all-around pack that is tough and comfortable and still a really good option for an ultralight loadout. This pack comes in at $280 and is the least expensive pack on my list.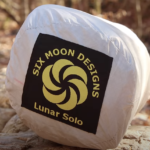 Pair that with The Six Moon Designs Lunar Solo. This is a really good one-person tent that is incredibly lightweight. It's a single-wall trekking pole tent that weighs only 1 pound, 10 ounces, and that's including stakes. One thing about this tent though is it's not seam sealed from the factory, so you will have to do it yourself or you can pay extra for seam sealing on Six Moon's website. This tent is $265 including stakes, which are sold separately. Add another $35 for seam sealing.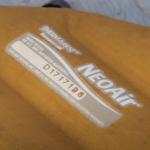 For your sleep system, we are going with the tried and true ThermaRest NeoAir Xlite. It's a great three-season sleeping pad I've been using for years. It weighs in at 12 ounces and costs $200.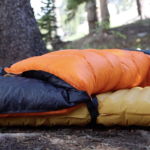 And on top, we have the Featherstone Moondance 25 Top Quilt. This quilt has incredible bang for the buck. Comfort-rated to 36 degrees, ISO certified, DownTek treated down. This was my go to quilt last summer. It's design and quality is on par with much higher-end brands. And It's only 23 ounces and a pretty affordable $189.
So that's our first list to makeover your Big 3. It's total comes to 6.3 pounds and $934.
Setup #2: 4.8 lbs/<$1.3k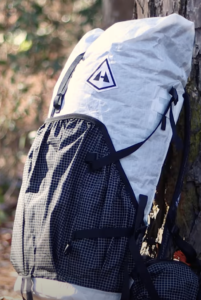 If you want to go a little lighter, you can opt for the HMG Southwest 3400. This is Hyperlite's most rugged pack, so you know it will hold up to some abuse. It's made out of Dynema DCH 50 and weighs just under two pounds. This is one of my favorite packs right now. It comes in at $355.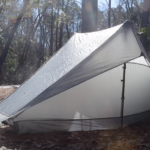 Pair that with the Gossamer Gear The One. This tent has the most headroom on this list, but ironically the least amount of floor space. It is a trekking pole tent that requires two poles, and is the simplest to pitch, in my opinion. It also has the steepest walls for shedding rain or snow, or just to give you a little bit of extra space inside. It weighs in at 1 pound, 4 ounces with stakes, and it's factory seam sealed for a total of $300.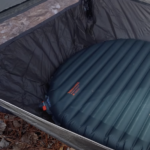 To save just a few more ounces in this setup, we are going to upgrade to the ThermRest NeoAir Uberlite, the lightest sleeping pad on the market at 8.8 oz for a size regular, and it costs $219.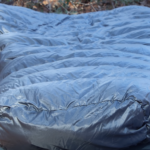 With that we are going to pair my favorite quilt on this list, the Katabatic Gear Palisade 30. This is a great quilt made in Salida, Colorado. It has a closed-toe box, unlike the Moondance that has a drawstring toe box. It's filled with 900 fp hydrophobic down. I opted for the wide to give me just a little more room. The wide weighs 22 ounces, and the regular is just 18 ounces, at a cost of $410.
So, for our midrange list, we are looking at a total of 4.8 pounds for $1,284.
Setup #3: 3.8 lbs/>$1.5k
Now for our lightest set up.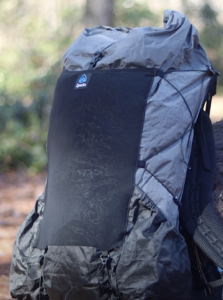 We are using one of the lightest framed packs on the market, the Zpacks Arc Blast 55L pack. This thing weighs only 20 ounces. Is made of their new Ultra fabric and is one of the only ultralight packs that has decent back ventilation, and it comes in at $375.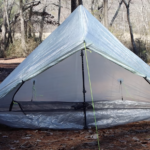 Pair that with the lightest tent in the world, the Zpacks Plex Solo. This is a Dynema tent that only weighs 13.7 ounces, or 16 ounces with stakes. Recently, I put out a first-impressions video for this tent so go check it out if you want to know more. This is by far the most expensive item on any of these list at $600 … because light ain't cheap.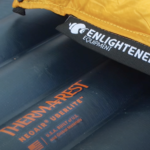 Once again we are going to use the Uberlite but this time we will pair it with an Enlightened Equipment Egnigma 30-degree quilt. With 950 fp down, it is the lightest on this list. I went with a size regular on this to save all the weight I could. This quilt is an impressive 17 ounces, and it only costs $340.
So, our lightest list yet weighs a mere 3.8 pounds for everything. And costs $1,534.
Now, if all this sounds expensive to you, you are not alone. This is top-name, high-end ultralight gear that isn't cheap. But if you are interested in going ultralight for less, I'm working on an affordable ultralight loadout, so be sure to subscribe to my YouTube channel and my blog so you don't miss it.
And if it isn't obvious, you don't have to use this gear in these sets. All of this is interchangeable, so if you liked a tent from one list but a pack from another, there is no reason why you can't mix and match.
And obviously, there are other options out there too. These are just three ways to lighten the heaviest items in your pack to go ultralight. If you have other suggestions, please leave me a comment.
If you plan to purchase anything mentioned in this blog, please do so through the links provided. I'll earn a small commission at no additional cost to you, which will help me keep getting great information out to you for free.
Make sure you're also following me on Instagram, and as always, thanks for stopping by.