So you know how in The Lord of the Rings, 19 rings of power are given to the elves, the dwarves and the race of men, giving them the strength and will to govern each race? 
"But they were all of them deceived, for another ring was made … the Dark Lord Sauron forged in secret, a master ring, to control all others. And into this ring, he poured his cruelty, his malice, and his will to dominate all life. One ring to rule them all."

The Lord of the Rings: The Fellowship of the Rings, 2001
I've been waiting for the perfect opportunity to reference that movie, and I finally found it with the sleeping bag that does everything (but one thing) well: The North Face One Bag. 
The one bag to rule them all.
Here are all the many things this One Bag does well … and the one area where it failed.
3 Sleeping Bags In One
Let's say you are a frugal backpacker who enjoys going out in varied conditions. You like to go out in the summer when temperatures are mild; you like to go in the early spring or late fall when temperatures start getting cooler. You even enjoy pushing the outer edges of the shoulder season into below-freezing temperatures. BUT you don't want to buy three different sleeping bags for each of those conditions. That is where the North Face One Bag really shines. It's three sleeping bags, with three different ISO temperature ratings, in one clever sleeping bag.
The One Bag is a 5º bag, it's a 20º bag, and it's a 40º bag, thanks to The North Face's clever layering system. (Temperatures listed in Fahrenheit.)
Basically, what TNF has done is create a bag with three different configurations. You have a base with minimal synthetic insulation where you need it the least, because your sleeping pad is what really keeps your back warm. Not your sleeping bag.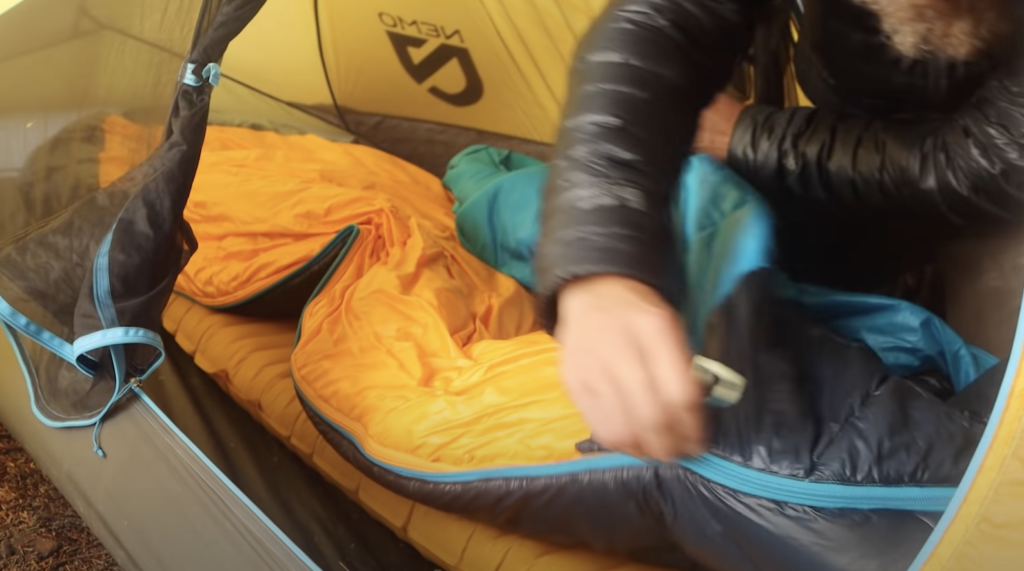 On top of that base you can put a light, synthetic top for mild conditions down to an advertised temp of 40º. Or if you need something warmer, switch it out for the 800-fill down top that is rated to an advertised 20º. Or go even colder by combining both the down and synthetic layers to drop down to an advertised 5º. 
One bag, three temperature ratings.
ISO Certified
Now 40º, 20º, and 5º are the advertised ratings. But the real ISO ratings are slightly higher. For those who don't know, the International Organization for Standardization is one of two certification standards used to rate sleeping bags. All ISO-rated bags give three different ratings: the comfort rating, the limit rating, and the lower limit rating. And since the One Bag is actually three bags, it has nine different ratings.
But you really only need to pay attention to the comfort and the limit ratings. The comfort rating is the temperature where most people who tend to feel cold more often than others will be still be comfortably warm in the sleeping bag. The One Bag has three comfort ratings of 52º, 27º, and 21º.
The limit rating is the temperature where even warm sleepers—those who tend to feel warmer, even when others are cold—may still feel cold, but not be in danger of hyperthermia. The One Bag has three limit ratings of 45º, 16º, 8º. 
Then you have the lower limit, which is the temperature where you will survive the night, but it's going to be one miserable night. One you may suffer permanent damage from. And the One Bag's lower limits are 23º, -17º, -28º.
I will let you know that I have slept in this bag down to near-freezing temperatures in the 20º configuration in just a shirt and my underwear, and I was plenty warm—if not hot—at times.
And I have slept in it in the 40º configuration down to about 48º, and I was comfortable; not warm, but not cold.
Now remember that when they certify these bags, the mannequin is wearing one full head-to-toe bare layer and sleeping on a pad with an R-value of 4.8.
My sleeping pad has an R-value of 4.2, and I sleep in just my underwear and a t-shirt. With those noted differences, I feel like the advertised 40º, and 20º ratings are probably pretty accurate, while the 5º being under the ISO limit rating of 8º maybe a bit of a stretch. But not much.
I have not had the opportunity to sleep in it in the 5º configuration, but I believe you can trust those ISO comfort ratings. If I were going to rate this bag, I would give it somewhere around a 10º rating, which is still staying nice and warm, even below freezing.
Now, that's a lot of info and numbers, so if makes it any easier, check out my video:
More Than a Sleeping Bag
The thing that has really impressed me about the One Bag is its versatility. It's not just a sleeping bag, and it's not just three sleeping bags.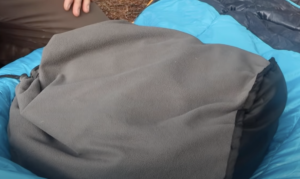 It's also a pillow. The compression sack for the sleeping bag has an inner fleece lining design so that when you turn it inside out and shove some extra clothes in there, it becomes a pretty effective pillow.
Now I will say I've never been a big fan of the stuff-sack pillow and prefer to take an inflatable pillow. but the fleece lining really helps. I even found myself preferring it over my inflatable pillow, which surprised me a bit.
Another nice feature TNF thought of was the ability to use the down layer like a warm blanket or shawl. If you are milling around camp in the early morning or late evening and need just a little bit more warmth than your clothes will allow, you can zip off the down layer of the One Bag and wrap it around you to keep warm. I've seen people do this with their actual sleeping bags—sitting in camp in the sleeping bag—and it doesn't look very convenient or comfortable to me at all. But taking just the top half off your sleeping bag, that's useful. TNF has even provided little snaps so you can clip it around your neck like you used to do to make a superhero cape when you were a kid.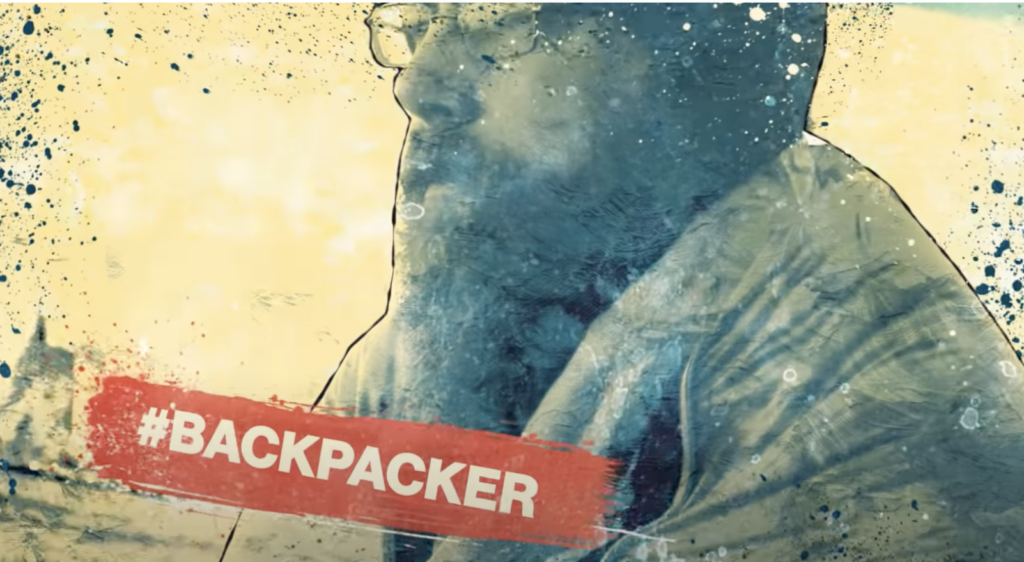 Something I always appreciate when it's included with a new sleeping bag is a good storage sack. If you're not aware, sleeping bags don't do well if you leave them in their compression sacks. They should be stored uncompressed in a large cotton mesh storage sack.
Price
Look, sleeping bags can be expensive, especially nice sleeping bags. And if you need more than one bag, you're going to pay two or three times as much. But the One Bag doesn't even cost $300 at most retailers.
That's like getting three high-quality sleeping bags each for less than $100. And not only that, but these are high-quality, well-made products. For the versatility this bag offers, it's hard to beat the price.
The One Flaw
But this bag can't do everything well. And the area where I really, really wish it had performed just a little bit better is the weight.
I was really hoping the versatility of this bag was going to translate into substantial weight savings. But in all it's configurations, the One Bag is just a tad heavier than I'd like it to be.
It's lightest in the 40º mode at just over two pounds. In the 20º configuration, it's a little more than two and a half pounds. And in 5º configuration, it's over three and a half pounds. That's all without the compression stuff sack that weighs an additional six ounces, which is even heavier then my inflatable pillow.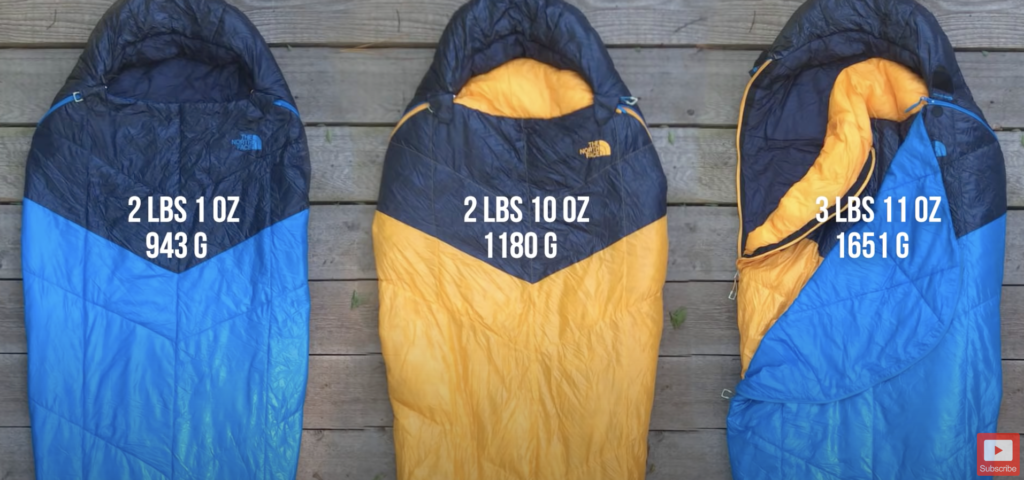 Now this was really disappointing to me as I was really hoping the different configurations would translate into weight savings. But it makes since that it couldn't, because this thing has about four times the number of zippers a normal sleeping bag would have in order to accommodate its unique versatility. Most bags would have one zipper on one side of the bag. But the One Bag has two zippers that go all the way around both sides of the bag. All those extra zippers translate into more weight. That, and the choice to use synthetic insulation in the back and the top layers. Synthetic is heavier than down for the same amount of warmth. 
I almost wish TNF would have kept the design but used varrying amounts of down in all the layers. Or even a higher fill power in the one layer. But that probably would have made it all the more expensive.
The last thing I need to point out is that a quilt has a lot of the same versatility as the One Bag with a lot less weight. A good 20º quilt can still keep you warm in near-freezing temps, and it can also work in warmer temps by simply venting your arms, legs, or half-draping it like a blanket. Quilts can even be layered in a similar way to the One Bag. So if you bought, let's say, two quilts—a 20º and a 40º—you can basically achieve the same thing as the One Bag. Use them individually or layer them to get down to really cold temperatures. The only difference is you probably can't get two high-quality quilts for less than $300 combined. 
But if you prefer sleeping bags, then there is nothing else quite like the One Bag.
It's high-quality, it's roomy, it's not clammy feeling, and it's three sleeping bags for the price of one.
Wrap Up
So, what does this mean for you? Well, if you prefer sleeping bags, want something that will preform well in a lot of different situations and don't mind carrying a few extra ounces for the convenience and the price, then the One Bag is an amazing deal.
Remember to keep up with me on YouTube, Instagram, and Facebook, and as always, thanks for stopping by!