I've have owned A LOT of packs over the years: Gregory, Arctyex, REI, Dueter, Osprey, Gosomer Gear, Hyperlight Mountain Gear, Lowe Alpine …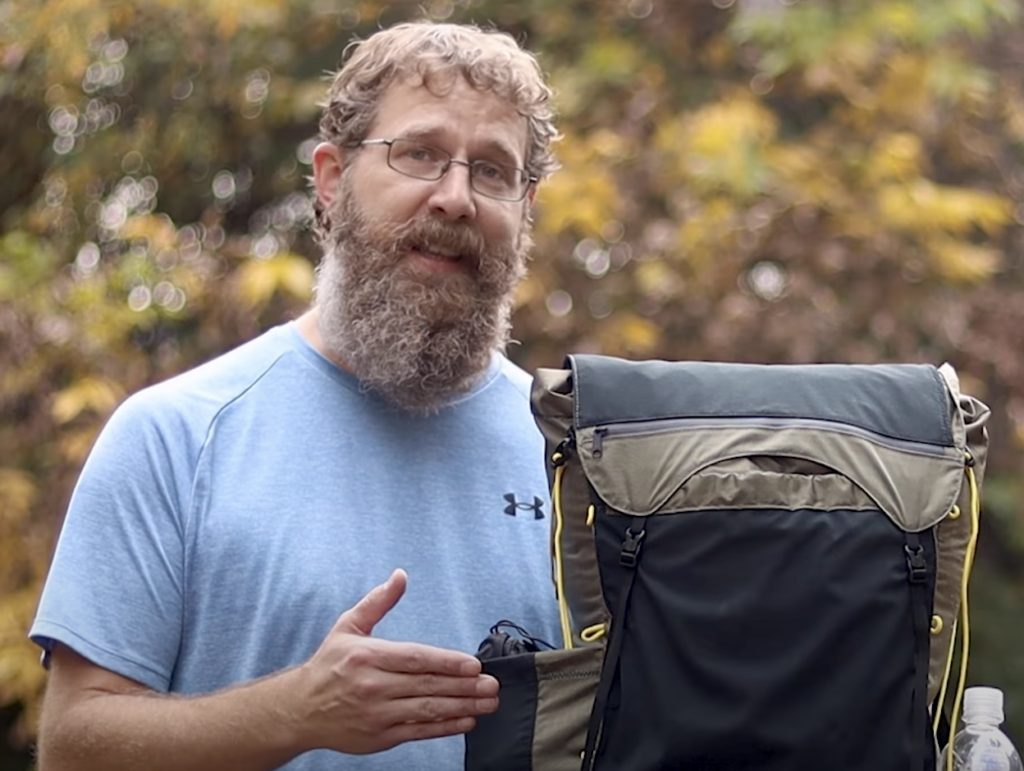 But none of them have felt as good as the Six Moons Designs Minimalist V2 Ultralight Hiking Backpack.
A little while back Six Moon Design asked me if I would be interested in reviewing one of their packs. And to be honest, I wasn't that excited about it because I've seen their packs, and I just don't think they look very good.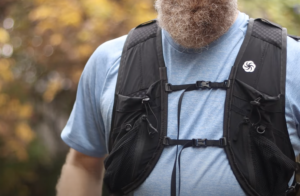 But they intrigued me with their unique vest harness system, something I've never really seen in a backpacking pack. So I thought, "Ok. I'll give it a try," … and oh my goodness, no lie, no exaggeration, this is THE most comfortable pack I have ever worn!
So the thing that amazes me about this harness is I felt no weight on my shoulders. All of the shoulder weight was transferred to my core, and even then it didn't even feel like weight; it just felt like my pack was giving me a nice hug!
And I know how ridiculous that sounds but you've got to try it.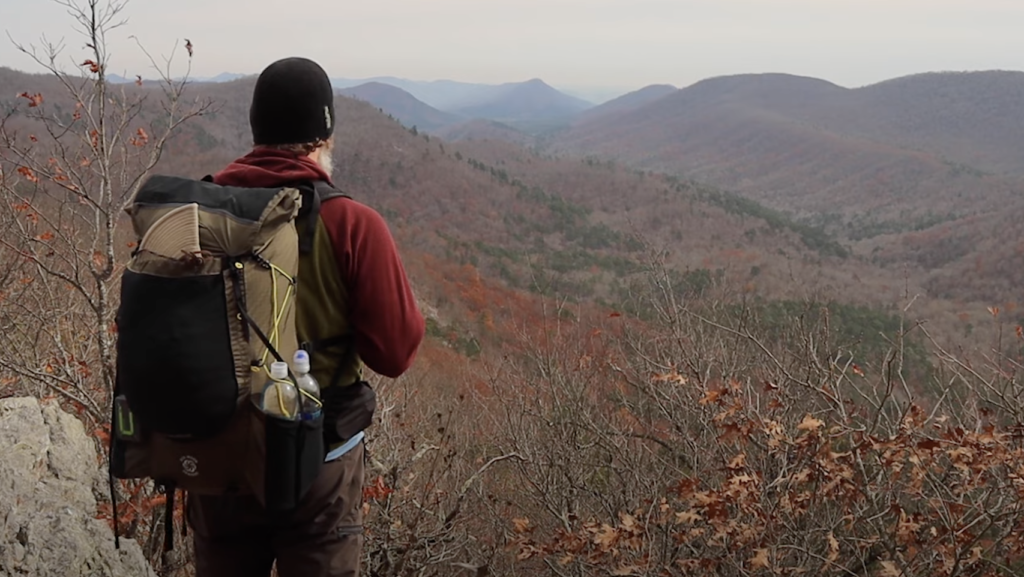 I still felt the weight on my hips, like you normally would in a pack, but something the vest harness seems to eliminate is the need to really crank down on the hip belt. Have you ever experienced that? You feel your pack is resting too much on your shoulders, so you hike it up a bit and then just crank hard on your hip belt. I felt like I could leave the hip belt a little looser and still barely feel any weight on my shoulders.
Now my total weight on this pack was only around 25 pounds. And Six Moon suggests no more than a 12 pound base-weight. So, it's definitely not a traditional pack, but that's one of the cool things about this pack: lightweight and ultralight packs are not known for their comfort, but this pack is more comfortable than any of my traditional packs by far.
But I had to see if it could take more traditional loads, so I maxed it out at about 40 pounds.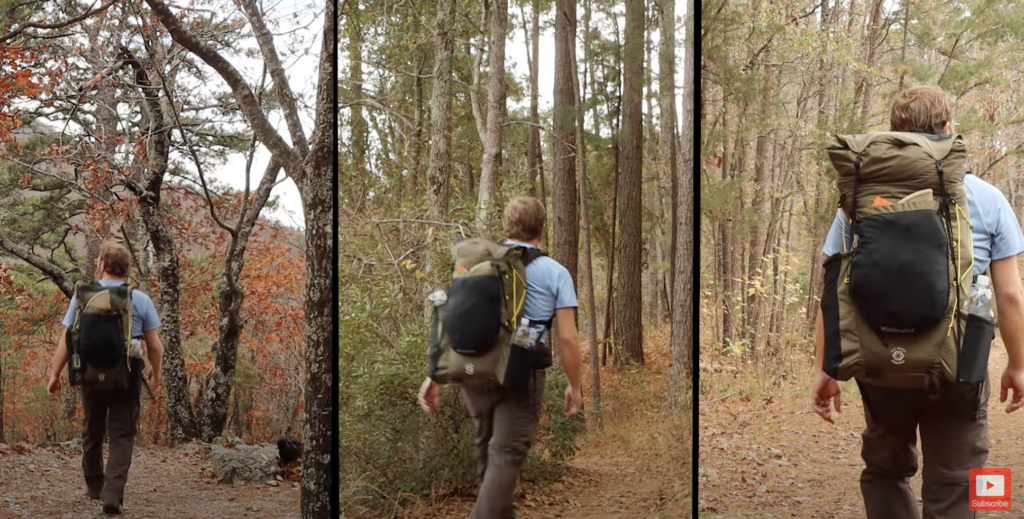 The harness can be adjusted to fit just about any torso length and if you just don't like the vest, they also sell traditional shoulder straps that you can switch out.
Pack Features
This pack is called the minimalist, but I didn't really find it all that minimal. It's got a lot of features, like a 40L main compartment that can be pushed to about 50L. One large side pocket that was perfect for my chair, a smaller pocket on the opposite side that fit two smartwater bottles comfortably. They were even easy to reach while wearing (something I can't say about my Hyperlite Mountain Gear pack).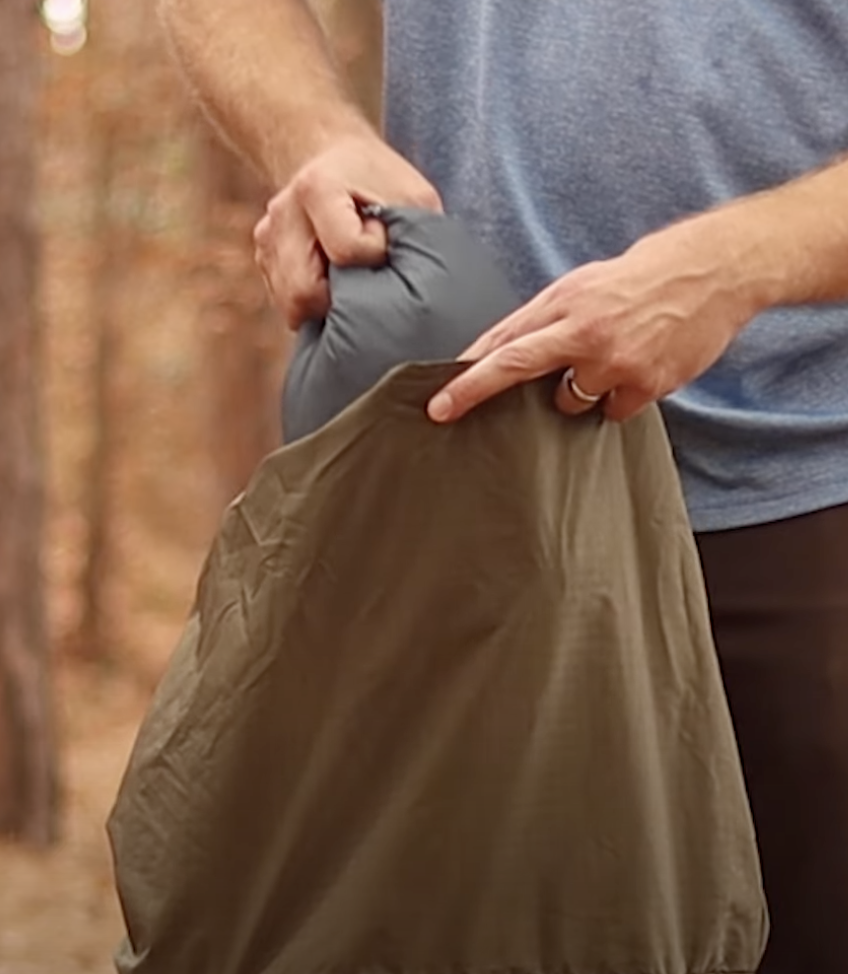 It has a large stash pocket in the middle. I had my rain jacket and pants, first-aid kit, hat, the zip-off legs from my pants and some snacks in there. It has these tie-down straps that would be useful for something, and these super long top-lid straps that at first I was like, "When am I ever going to need that much strap?" But then I realized … it's for strapping a bear can on top.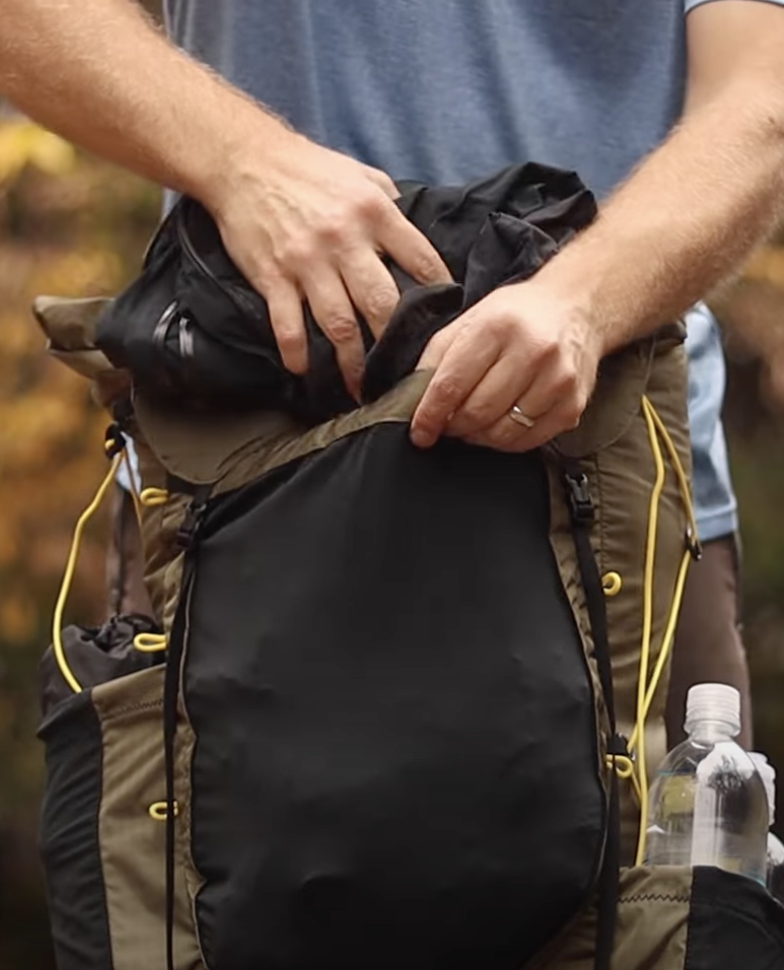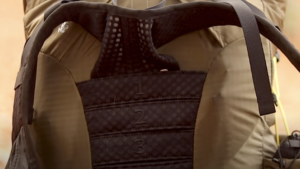 The harness can be adjusted to fit just about any torso length, and if you just don't like the vest, they also sell traditional shoulder straps that you can switch out.
So this pack may not be full-featured with pockets, zippers and compartments everywhere but it's certainly not minimal.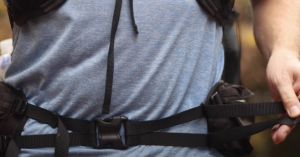 Almost to a fault, for instance, I couldn't figure out why the hip belt has four straps instead of just two, but apparently it is to help with articulation and forming to each individual's hips. Whatever it's for, I found it just as easy to grab two straps at a time to adjust the hip belt, so no complaints there.
This is a fairly lightweight pack coming in at just 2 pounds, 6.5 ounces on my home scale. And it's incredibly affordable at just $210 US.
But it's not all good …
Cons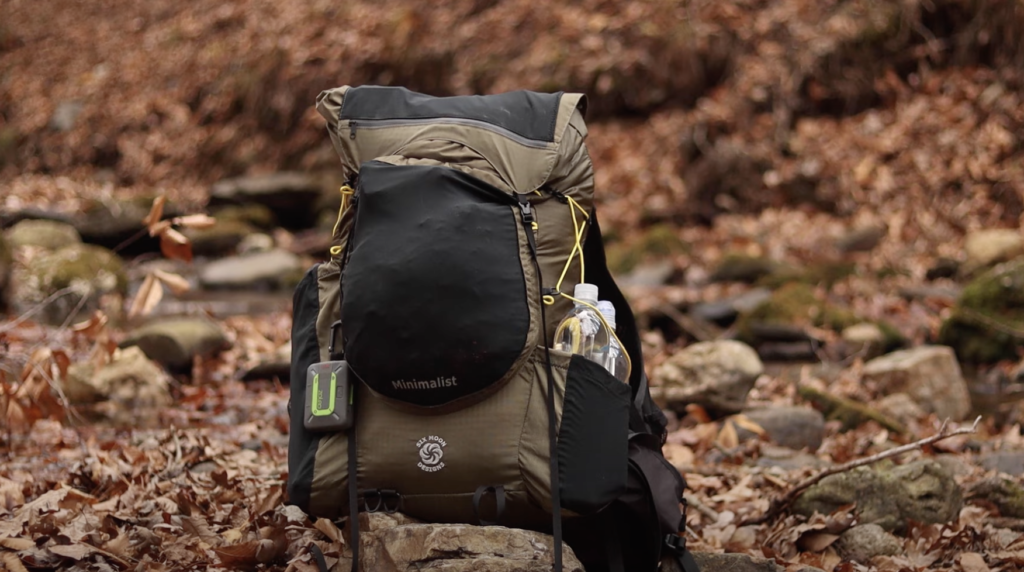 My biggest complaint maybe a little shallow, but I just don't like the way this pack looks. I didn't get to pick the color, but even the gray, the only other color it comes in, doesn't look that good to me. I probably just need to get over it, but if they could find a way to make this pack look good, I wouldn't see any reason to carry a different pack ever.
Except maybe the pack volume. 40L is going to be a tight space for a lot of backpackers. And there have certainly been times when a 40L pack just wouldn't cut it for me. But if you can get your load out that small, you will love the feel, the features, if not the look of this pack.
A few other things worth mentioning is this is a top-loader pack with no way to access the bottom without unloading everything else on top, which is pretty typical of minimalist/ultralight packs.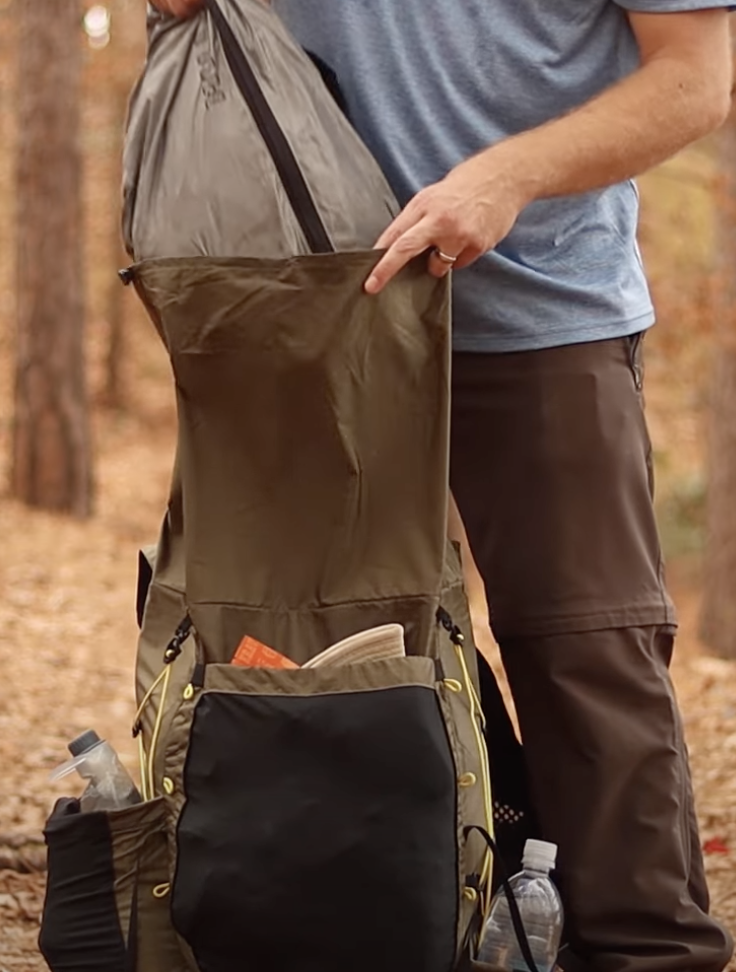 And there are all these pockets and compartments on the vest, but if you put anything too large in there, it will push into your chest. Like, I tried to put a water bottle in the vest pocket, but it was just uncomfortable. The same is true of the hip belt. I put a camera lens in the hip belt pocket, and the pocket seemed to push the lens Into my hip, forcing me to move it.
There may be some breathability problems in warmer weather. 60ºF is about the warmest weather I've hiked in with this pack, and I got a little sweaty on my back and on my chest under the vest, and it felt like I might get really sweaty in warmer weather. But no more than you usually would; maybe just in a different area.
All and all, this pack really surprised me. Price comfort, features, all really good.
But tell me what you think. Do you like the looks of this pack? Are you willing to try the vest harness? Leave me a comment let me know what intrigues you or concerns you about this pack.
Remember to follow me on Instagram and subscribe to my YouTube channel. In fact, you can watch the full video of this review right here:
As always, thanks for stopping by!