What is the best sleeping bag to buy?
Well, if you only plan to go mostly in summer, a 45-degree bag will be plenty.
BUT if you want to extend your season into the spring and fall, it's best to get a 20-degree bag.
BUT what if someday you want to go in the winter, too?
And you only have the budget for ONE BAG? 
Enter the 3-in-1 bag. The outdoor industry's one-stop solution to 4-season sleeping. 
This past spring, I posted a blog called, "One Bag to Rule Them All," where I claimed The North Face One Bag was the one bag that did everything (except one thing) really well.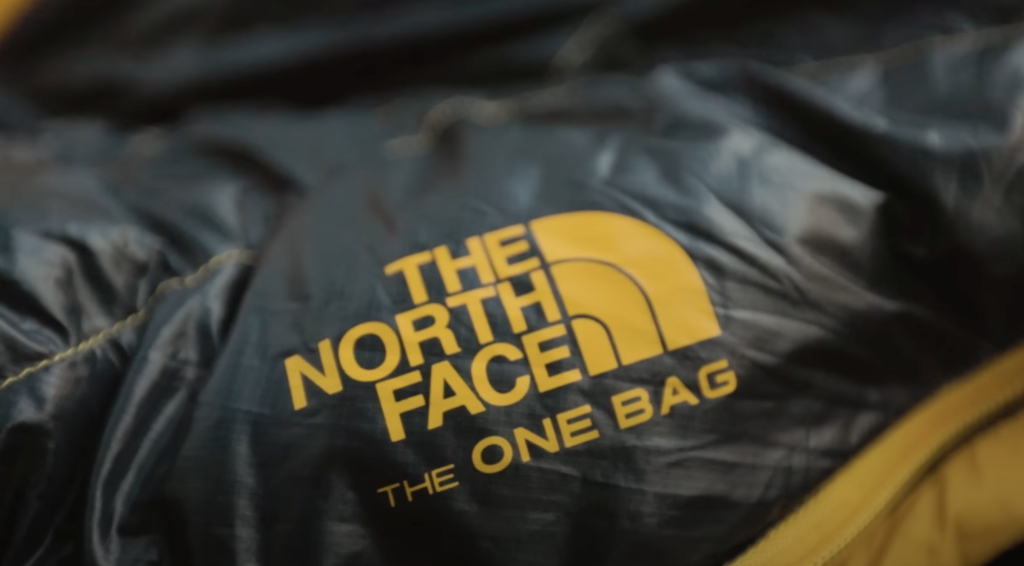 Based on a design from the military's modular sleep system, The One Bag uses layering to achieve three separate temperature ratings in one clever and reasonably affordable design.
The only problem is, with all it's zippers and synthetic insulation, it's kind of heavy, and eliminating layers doesn't really save you any weight like you would expect. That, and they lied about the lower temperature rating.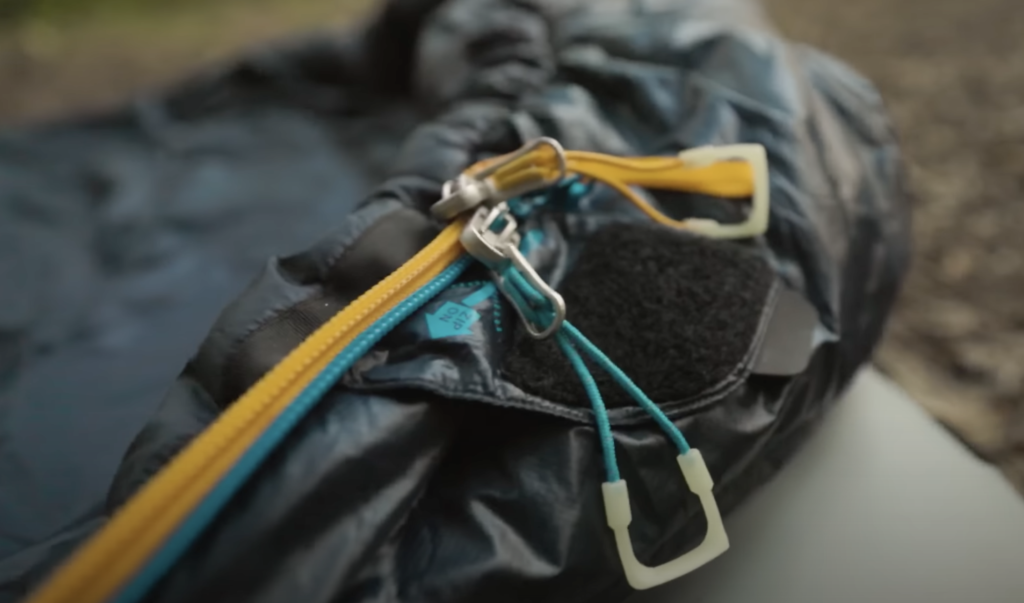 But it's still a really cool design with a lot of potential, which is why I wanted to check out the new Big Agnes Lost Ranger Ultralight 3-in-1 Sleep System. 
What a long name.
The new 3-in-1 system makes some substantial improvements over the One Bag, but still falls short in a couple of really important areas.
So today I want to focus on these two potentially revolutionary sleeping bag designs …
And make sure you read to the end where I'll tell you how you can basically replicate this design on your own at home with no special skills.
Let's check it out.
Layering System
The thing that makes both of these bags special is their layering systems.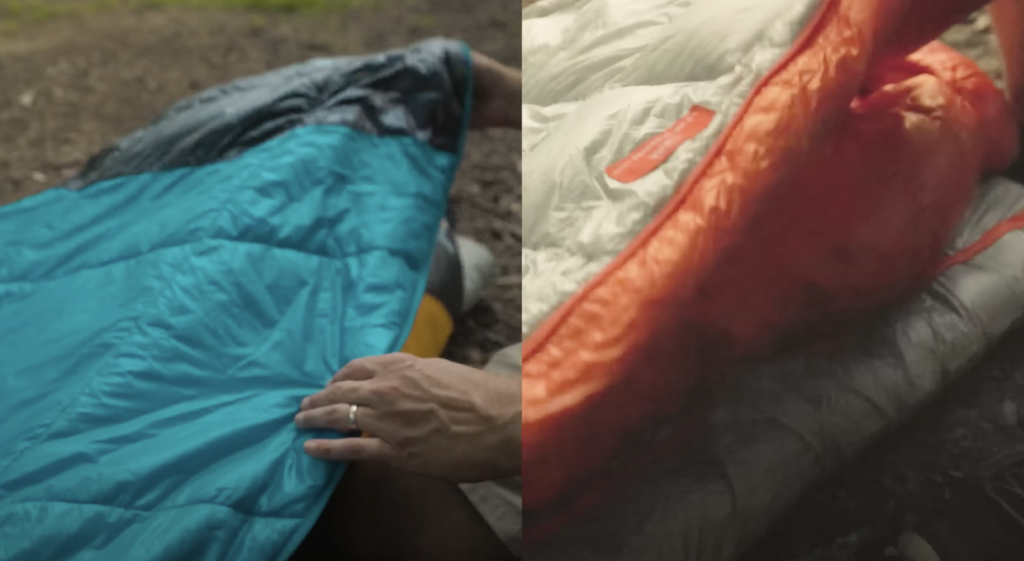 The North Face bag uses a common, thin, synthetic base that can switch out different insulation layers to create a 40-degree, 20-degree, or combined 5-degree sleeping bag.
The Lost Ranger uses the same layering idea, but modifies it a bit. Instead of a common base, they created this sheet-like attachment that goes over your sleeping pad, a lot like the Zenbivy sheet. But what's really cool about Big Agnes's design is it's adjustable to different pad sizes. So you can attach it to both a 25-inch pad or a 20-inch pad simply by tightening the draw string.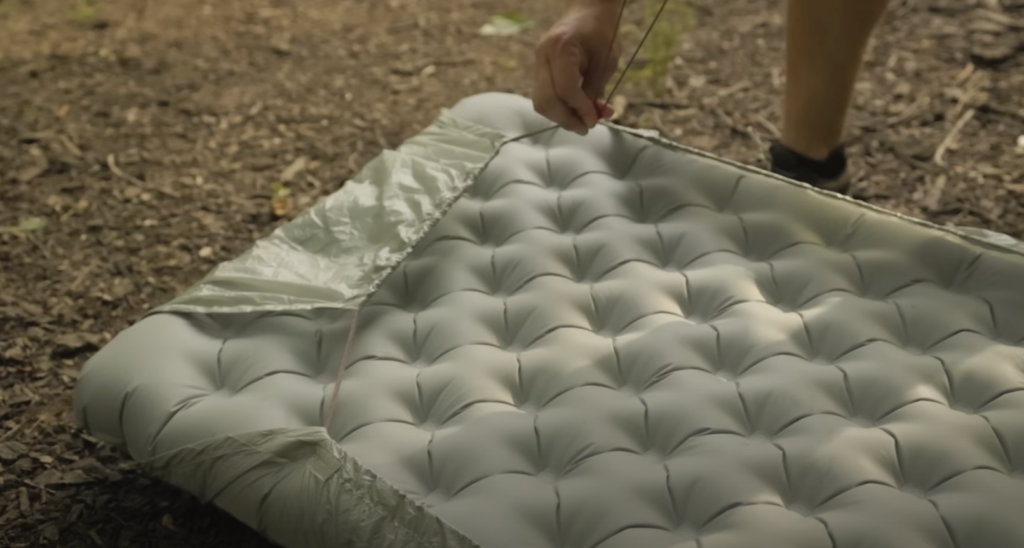 Sown on top of the sheet is a quilt-like down blanket that is rated to 45 degrees, which is perfect for summer nights in the mountains.
But the system also comes with this completely separate 20-degree sleeping bag that will work on its own, or you can put it inside the 45-degree bed to create a 0-degree system.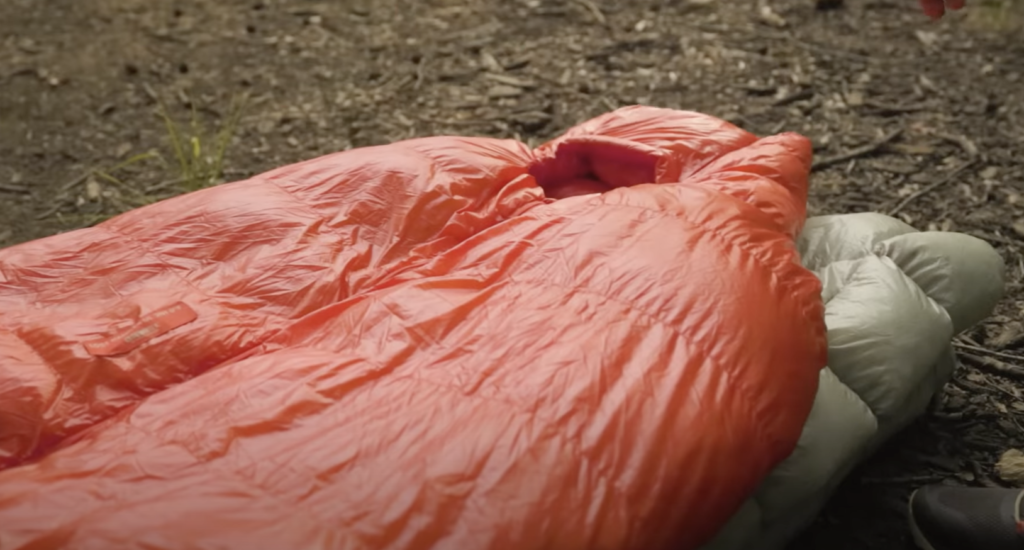 And It's the versatility of these two sleep systems that I think is going to revolutionize sleep systems. Before, you either had to buy three different bags or quilts, or if you are on a budget like most people, you had to choose one temperature rating, and either make it work in other conditions or limit yourself to one specific temperature range.
This new trend makes a wider range of temperatures more accessible and more comfortable. And I think you are going to see more and more brands coming out with their own 3-in-1 systems. 
Weight
While both of these designs are fairly innovative (even if the military came up with the idea first), there are some drawbacks.
The first is The North Face's system is fairly heavy. To me, the main benefit in a modular system like this is that, as you shed layers, you should be able to shed a lot of weight. The way The North Face designed their bag, you have to carry some of the heaviest components with you, no matter what configuration you have it in. Even in its lightest, 40-degree configuration, you are still carrying more than two pounds, because their design not only uses synthetic insulation, which is heavier than down, but you are carrying the zippers for the 20-degree layer that you aren't even going to use.
Two pounds is fairly heavy for a 40-degree bag. To give you an idea, I have 20- and 15-degree systems that weigh less than two pounds.
Big Agnes did a much better job here by one, using lightweight down in all their layers, and two, eliminating back insulation in the 40-degree configuration.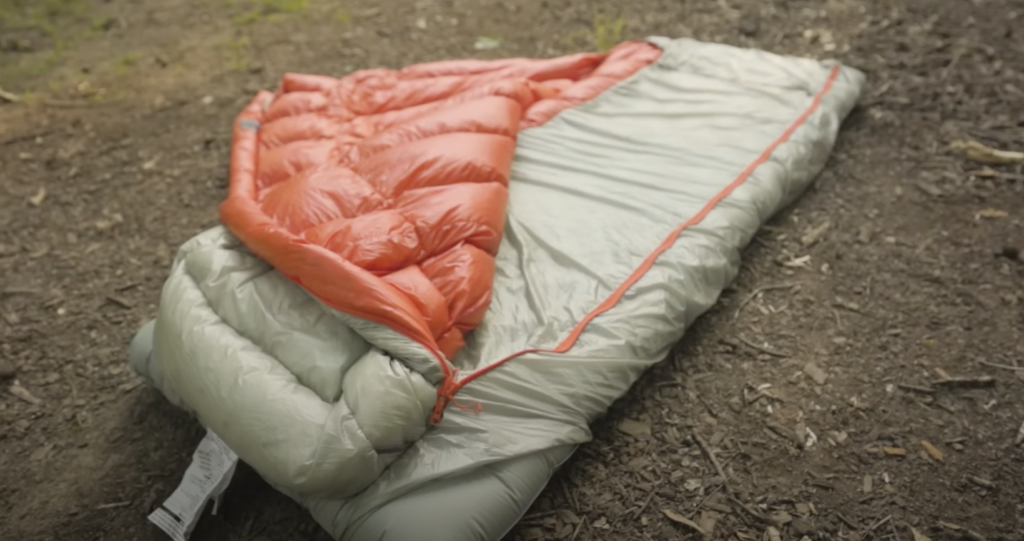 Big Agnes knows insulation on your back is pointless weight and bulk, because once you flatten the insulation by lying on it, it can't keep you warm anymore.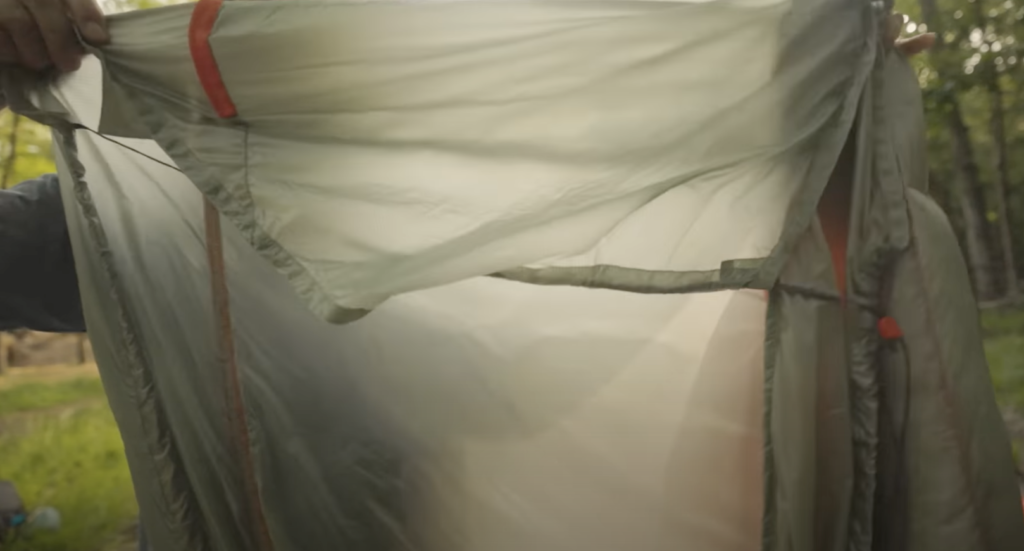 So, when you are using just the 40-degree layer, you are only carrying 1.26 pounds compared to The North Face One Bag that is over two pounds in its lightest configuration.
Now, I could only get my hands on the long version of the Big Agnes 3-in-1 version, which is naturally going to be heavier than the regular version, so all these weights will be slightly heavier than the standard 3-in-1 system.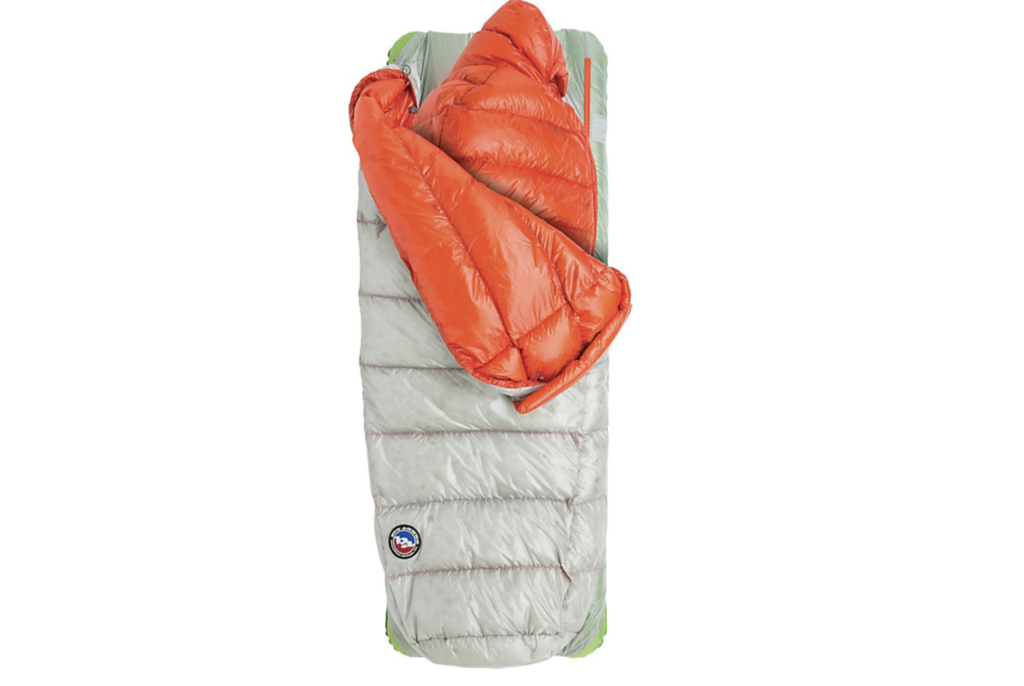 The 20-degree bag included with the Big Agnes system weighs less than two pounds on its own, where the One Bag from The North Face weighs a little more than 2.5 pounds in its 20-degree mode.
In the warmest configuration of 0 degrees for Big Agnes and 5 degrees for The North Face, the Big Agnes comes in at 3.25 pounds, and The North Face is over 3.5 pounds.
Again, I have the long Big Agnes, but the regular North Face one, so if I could compare both regular sizes, this difference would be even greater.
Simultaneous Usage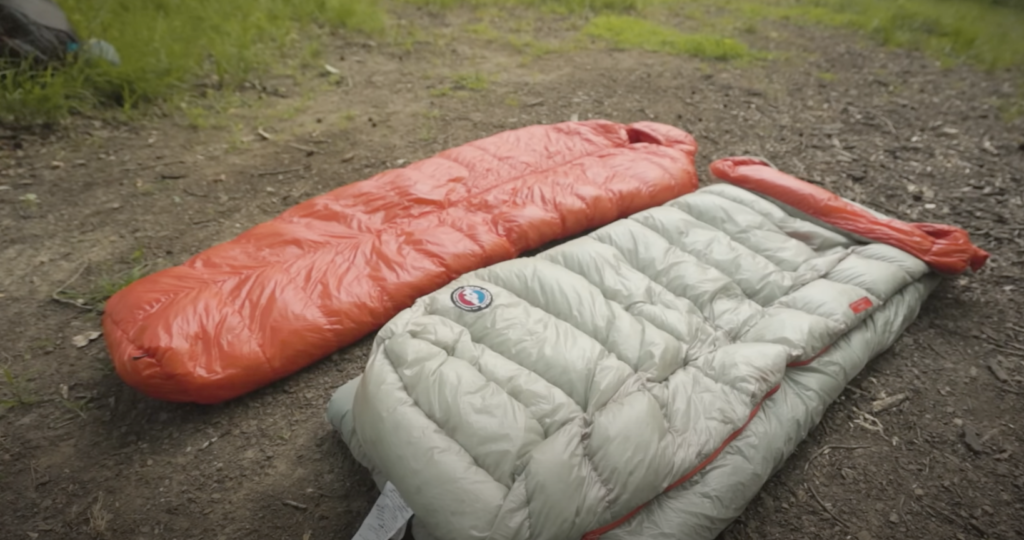 The other thing Big Agnes did is create two layers that can also serve as stand-alone sleeping bags, which means you could loan the top layer out to a friend, and the bottom layer is still completely functional. The North Face system can only be used one at a time.
Price
But Big Agnes didn't get it all right. The UL 0-degree system that I have is close to $650 for the whole thing. That's more than twice the price of The North Face One Bag (around $290). The whole reason this would be attractive to anyone is because you don't have to buy multiple bags for different situations, but for the same cost of the Lost Ranger UL 3-in-1, you could buy two or more sleeping bags with very little compromise.
Up to 50% Off. Save on past-season styles.
Now Big Agnes has multiple options here including a 15-degree UL system, non-ultralight 3-in-1 systems, and women-specific systems that all have different prices, but unfortunately I was only able to get my hands on the long, ultralight 0-degree.
Temperature Ratings
Now another problem with both The North Face and the Big Agnes systems is their temperature ratings. The North Face have ISO certified their temperature ratings in all three configurations, which means you can be fairly confident how this bag will perform in different situations.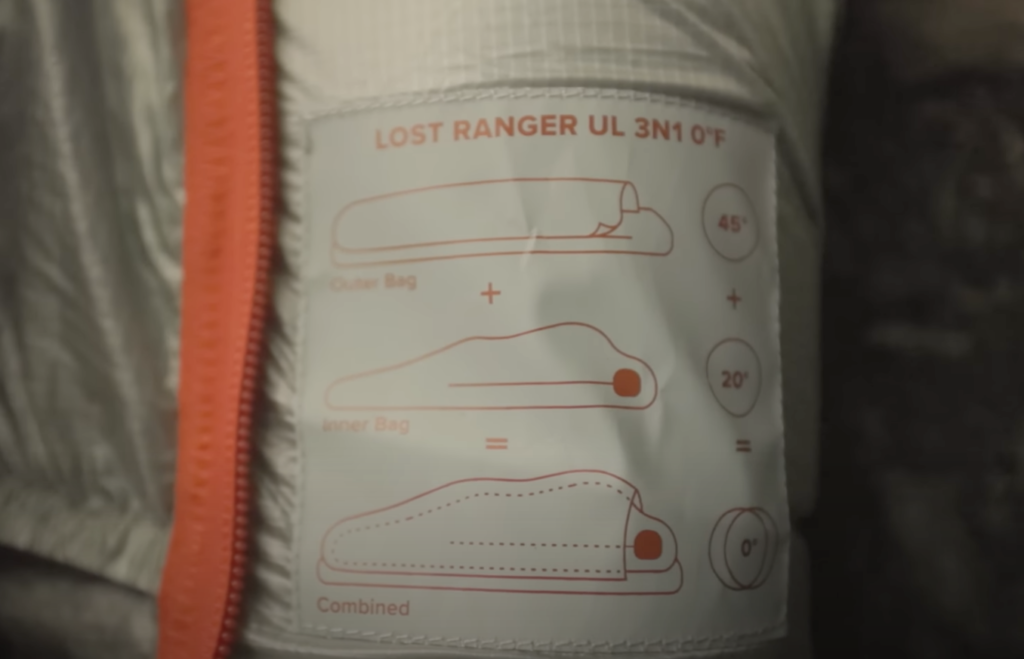 Big Agnes, on the other hand, only certified their system in its coldest configuration, so you can have the same confidence in the coldest temps, but if you want to use the 20-degree bag by itself, or the 40-degree by itself, you are relying on Big Agnes's judgement as to whether or not it can really handle those temps.
The only reason I say that is because both Big Agnes and the North Face are exaggerating their temps a little bit saying these are 0- and 5-degree bags respectively, when their own published ISO certificates say the Big Agnes will feel cold at four degrees, and The North Face will feel cold at eight degrees.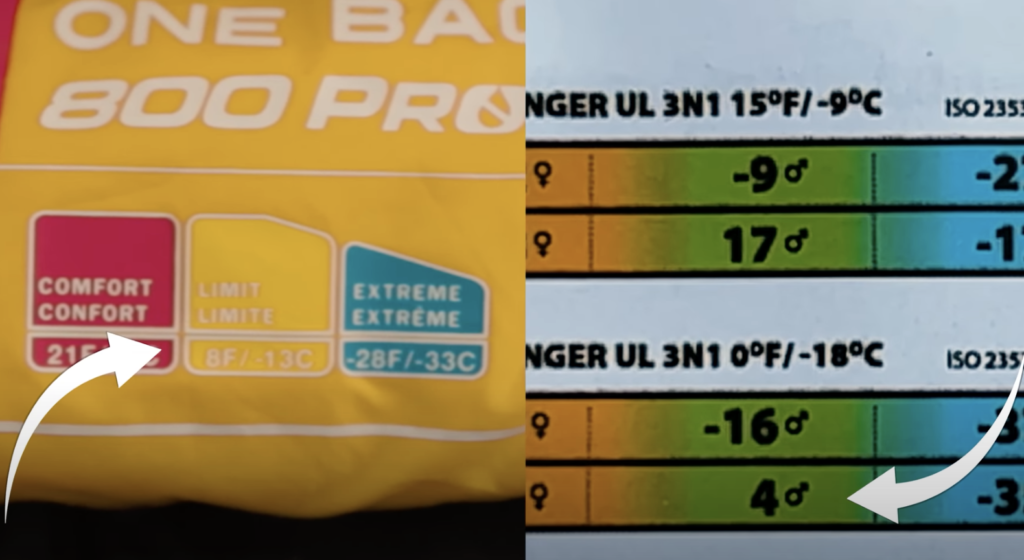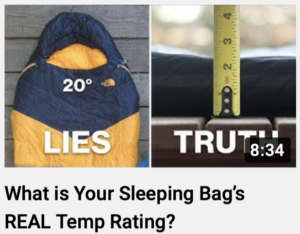 Now if I'm being honest, it's a little more complicated than that, but for more info check out my video all about how gear companies are lying to you about their temp ratings. It talks about how you can measure loft on your own at home to get a better idea of whether or not a temperature rating is accurate, but doesn't take into account things like sewn through vs. baffle box construction. I mention this because the top layer in the Big Agnes is a sewn-through design that can create cold spots, even with adequate insulation.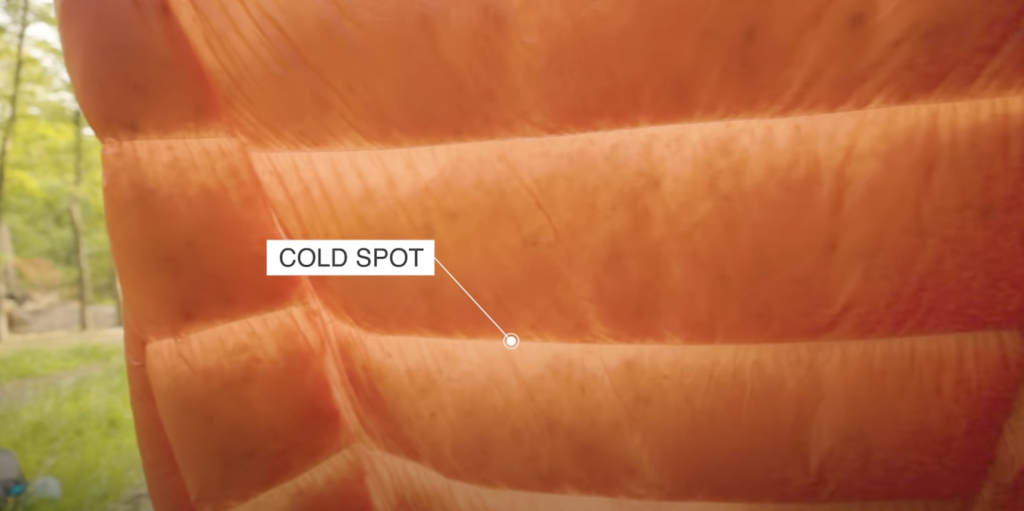 It's typically not a problem with summer bags, like the 40-degree temp rating on the top layer of the Big Agnes, but without a proper ISO rating on the top layer, it's hard to know for sure.
Layer Quilts Yourself
Okay, even though I think these designs are cool, and you will probably see more and more brands coming out with designs like these, you don't have to buy one of these systems to take advantage of this design. In fact, people have been layering quilts for years to get better temp ratings.
If you buy a 20-degree quilt and a 40-degree quilt, which you could easily do for less than the Big Agnes system, you would not only have two great quilts that would perform well in their respective temperatures, but you can layer quilts to get more warmth. 
In fact, a 20- and 40-degree quilt layered will insulate down to about -10 degrees. Or if you had two 20-degrees, you could layer them to about -30 degrees. 
In fact, here's a link explaining the below chart that will tell you approximately how cold you can get with two layered temp ratings.

But there are a few things you need to know.
One, don't try this with sleeping bags. The narrow confines of a bag will crush the insulation of the inner bag reducing its warmth.
Two, make sure you have a sleeping pad that can handle the same cold as your two combined quilts.
And three, it will help if you order the quilt you are going to put on top a little wider so you can be sure it will cover all the way to the edge of the bottom quilt.
But if you keep those things in mind, you can essentially get the same benefits of these 3-in-1 designs in a more versatile set up.
So, what do you think? Are these revolutionary designs? Drop me a comment and let me know.
If you haven't already, please follow me on Instagram and subscribe to my YouTube channel, and as always, thanks for stopping by.