They call it backpacking for a reason! Your backpack is probably the single most important piece of gear in your loadout. Because without a backpack, you're just camping, right?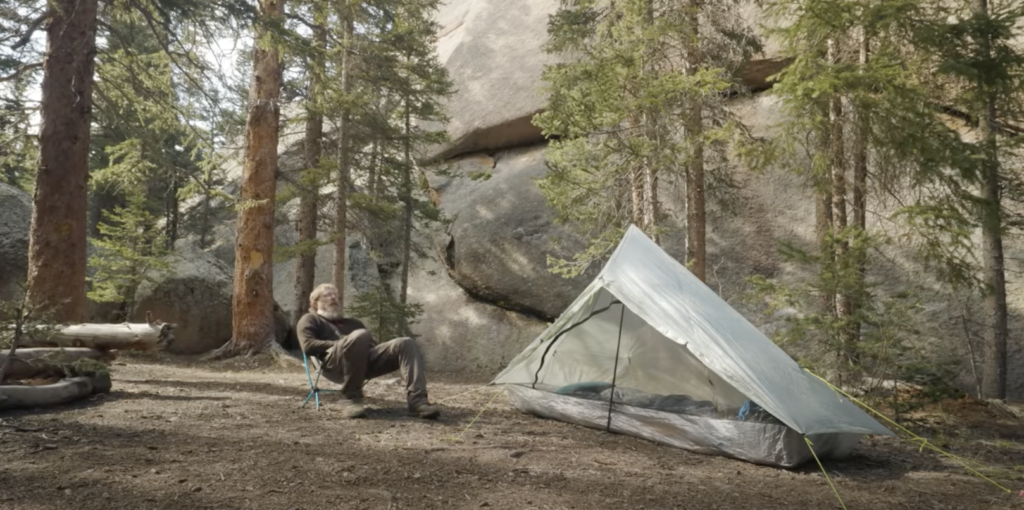 But there are thousands of backpacks on the market to choose from: large, small, traditional, ultralight, full-featured, minimalist …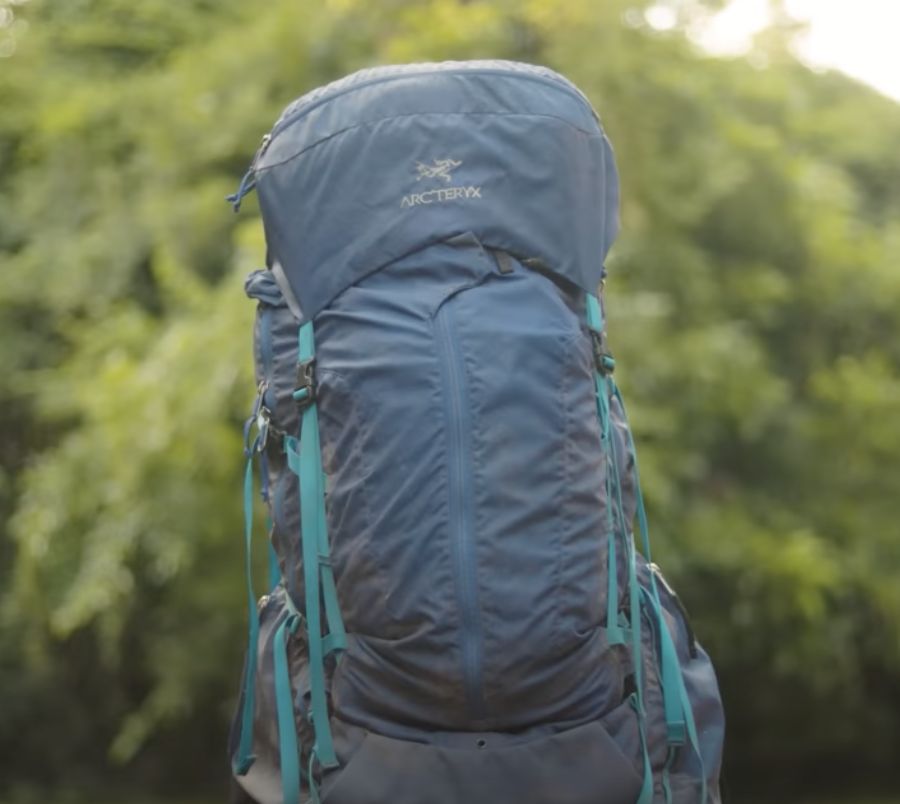 How do you know what to choose?
For the last few months I've been using the Waymark Lite on and off. I'm not saying this is the pack you definitely need to buy, but I want to make a case for why this pack—or one like it—is exactly what a pack should be.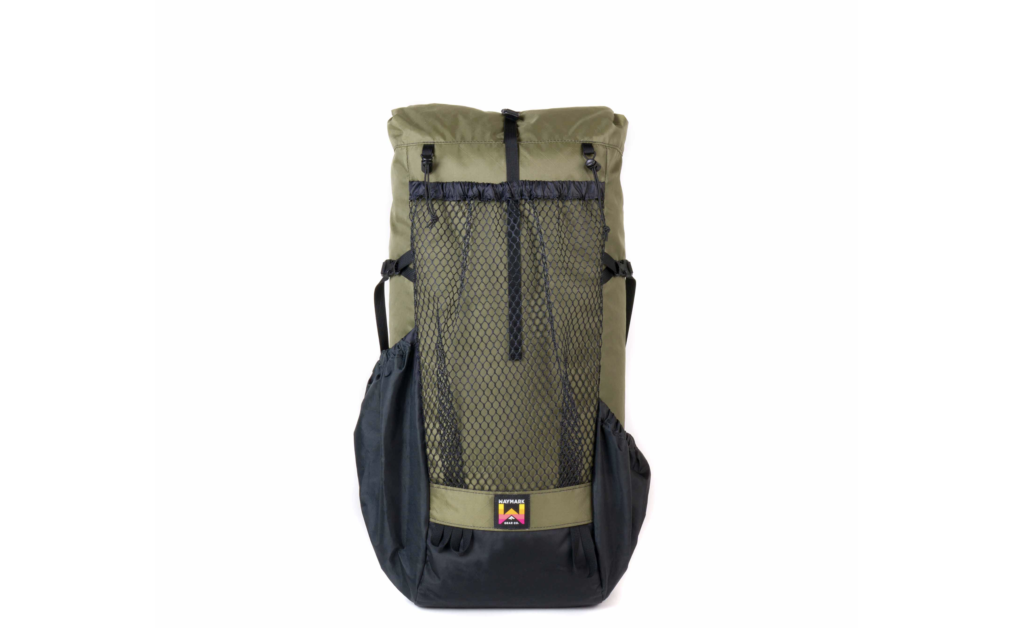 Features
There is no shortage of packs with a thousand little pockets, zippers and gear loops, or you can get a bare-bones pack. The problem with all the pockets and zippers is … are you really going to use them? You might use one or two, but gear loops, random pockets, clips, inner pockets, etc. … you don't really need all that stuff. And in the end, it just adds unnecessary weight.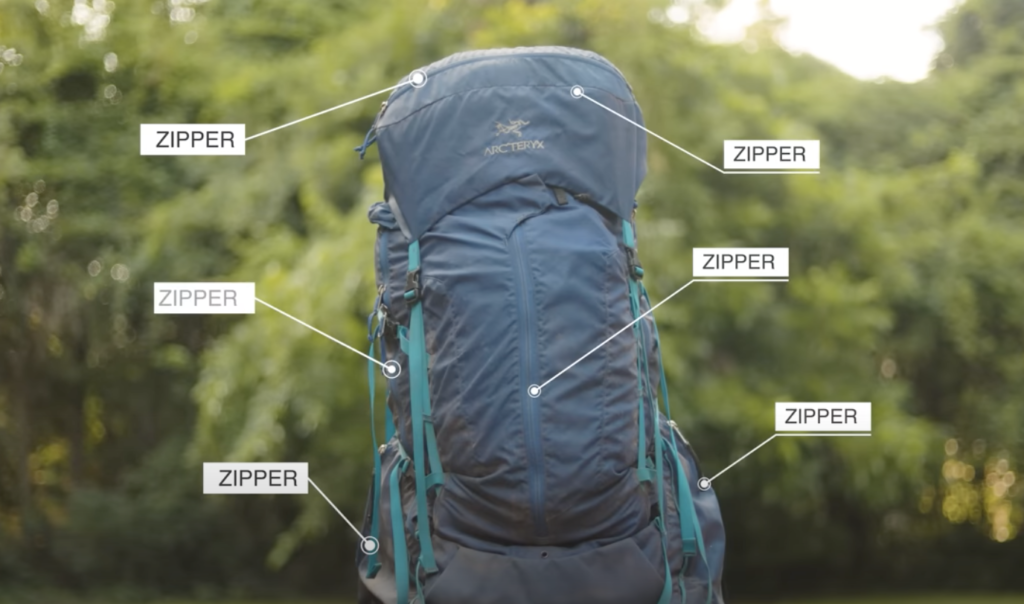 Weight you have to carry whether you want to or not. You can't really decide not to take that extra pocket or gear loop just because you don't use it.
And I admit that sometimes I can get a little carried away with weight with a tendency to focus on it too much. But a lot of traditional packs can easily weigh four to five pounds or more.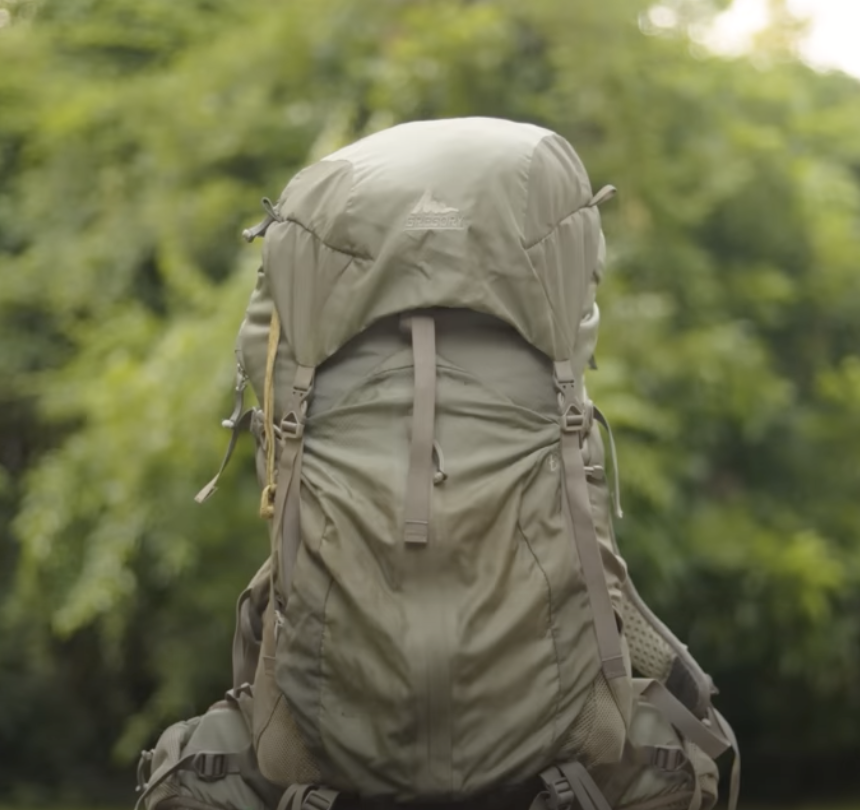 The sort of unofficial threshold for an ultralight pack (at least In my mind) is about two pounds. The Lite comes in right around two and a half pounds, which is light enough to keep your load manageable, but doesn't scrimp on materials and features you really want and need in a pack.
In fact, when Waymark was designing this pack, they made some very specific decisions, even though they knew it would add weight to the pack. So, what you have is a pack that could have been lighter, but instead was designed to keep functionality, even with a weight penalty, as opposed to some packs that cut weight at almost any cost, or add features just for the sake of it, making packs weigh heavier than they need to be.
What Do You Actually Need In a Pack?
Well, in my humble opinion, you need is a large, main compartment,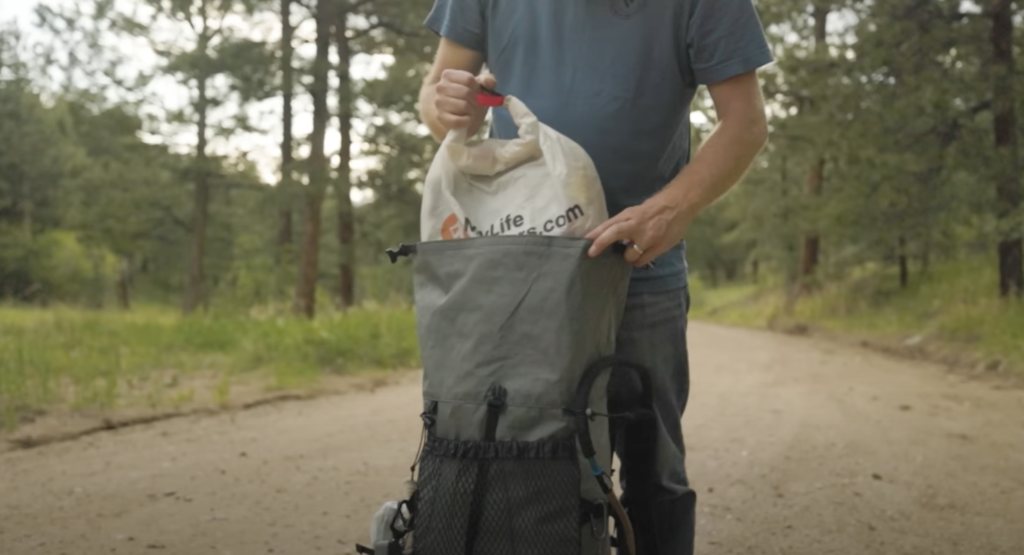 some side pockets for water bottles and stuff,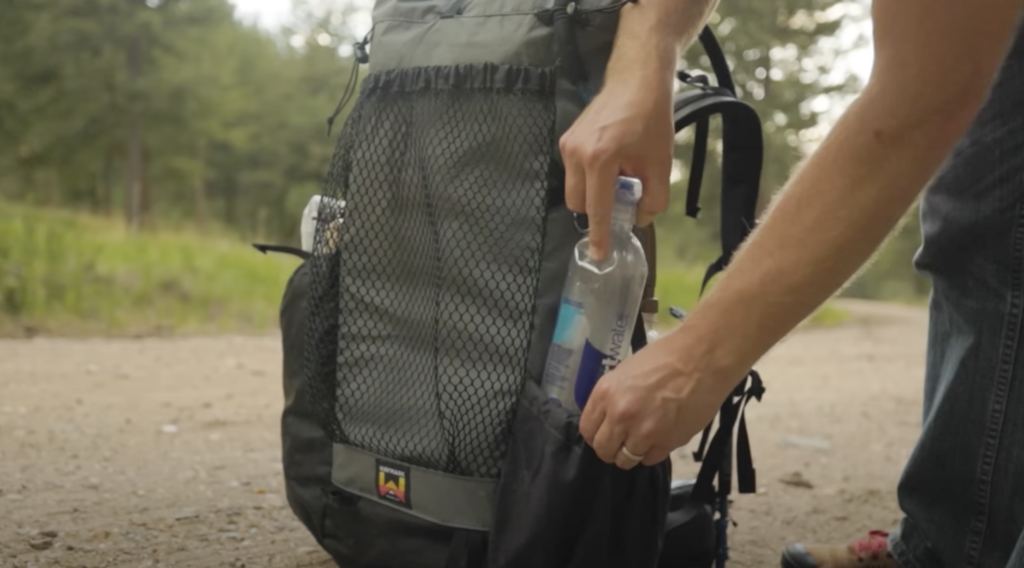 and a large stash pocket that's easy to carry wet gear or access stuff quickly, or that extra layer you took off but don't want to open the main compartment to stash it.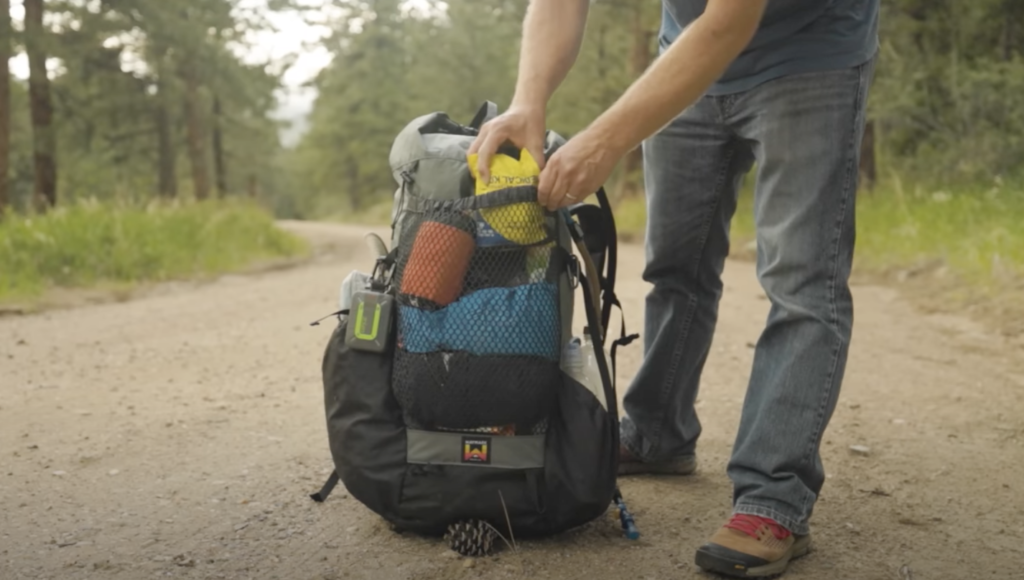 I just came off a four-day hike with the Lite, and I haven't unpacked yet.
I have it exactly how I had it loaded out. My quilt, tent, and sleeping pad go in the bottom, cook set and fuel on top of that, my pillow folded around some camera gear, a puffy mid-layer, the ditty bag, and food bag on top of that.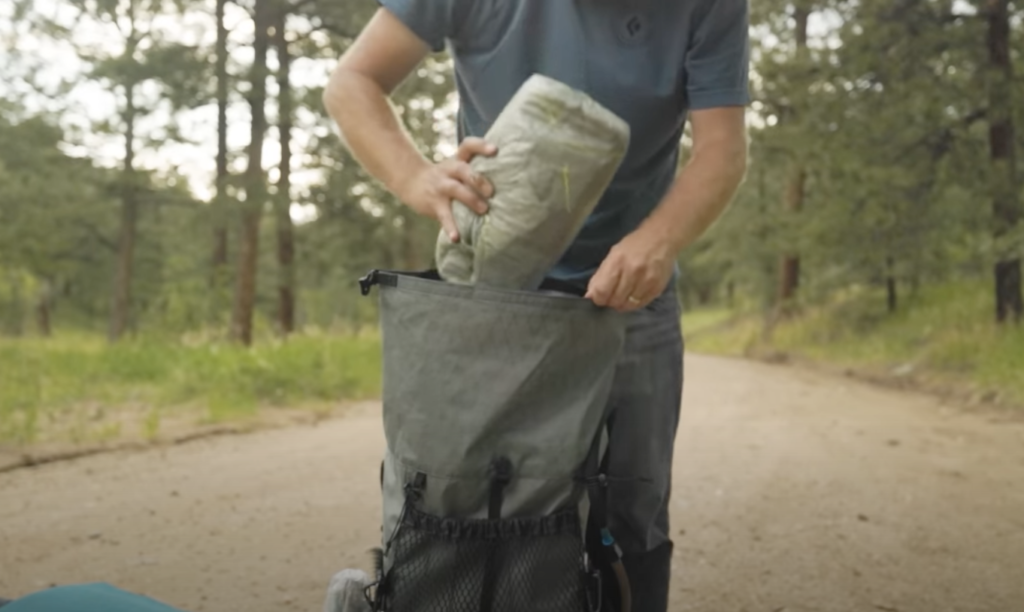 This main pocket is where most of your stuff is going to go. The reason I say you don't need all those pockets and other things is because if you want a little more organization instead of just pilling everything on top like I do, you can get stuff sacks or organization pods that separate your gear the same way pockets would. But if you're like me, and don't mind everything all in the same large pocket, you have the option to leave them home.
So this is all in a 50-liter roll-top compartment with a compression strap to cinch everything down.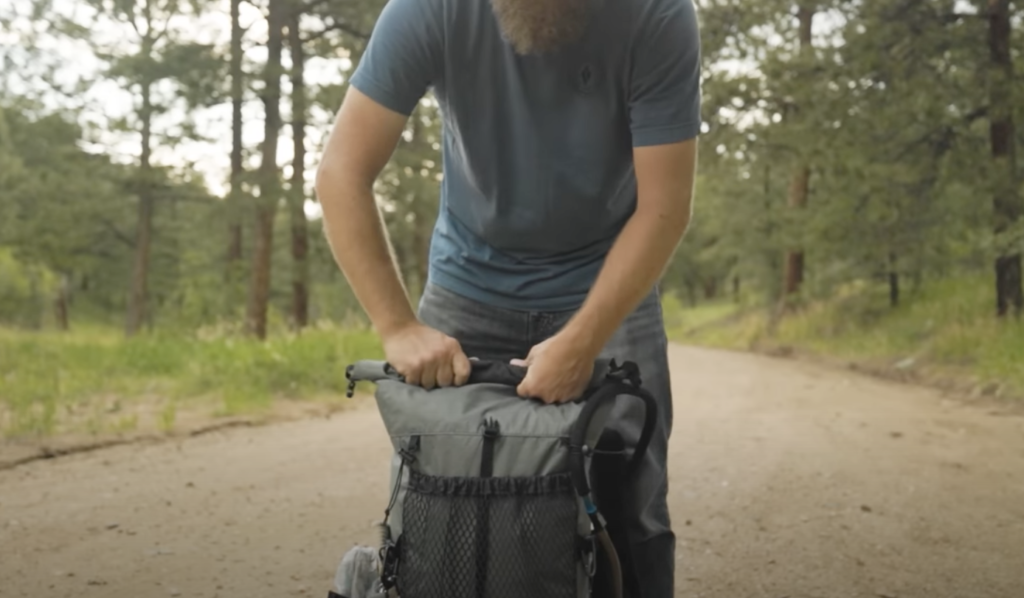 50L seems to be the perfect volume for me. It gives me just enough room for all my gear plus camera gear.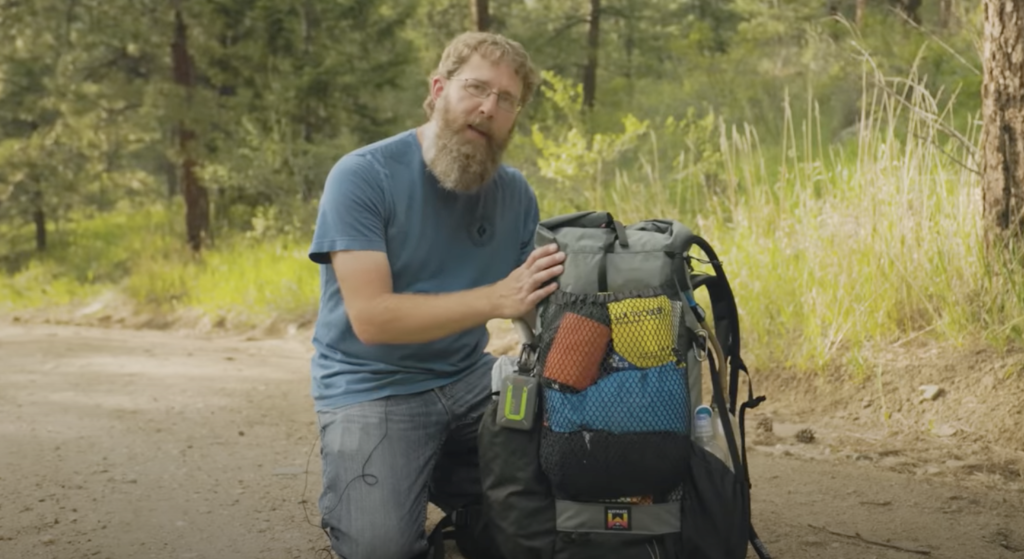 But if 50L is too big for you, you can get the Waymark Thru that is only 40L. Hikers who are just starting out may want to get a slightly larger pack like a 65L pack simply because when you first start out, your gear tends to be bulkier.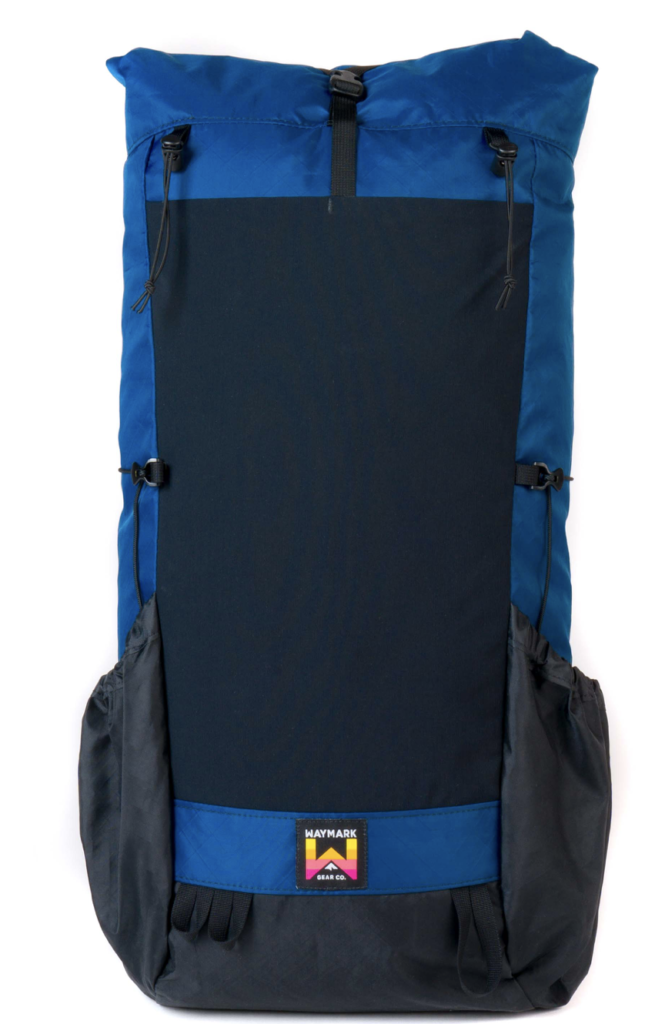 Which is one reason people recommend you buy everything else before you buy your pack. That way you know everything will fit.
On the outside of the pack I've got my chair in the large side pocket (#TakeASeat) and my water in the other side. I like to use this converter tube that turns my water bottles into a reservoir. But if you are reaching around like most people, the right side pocket is cut to allow you to reach it without a problem. And in the back mesh pocket, I pack my rain gear, sandals, first-aid kit, as well as anything else I need to stash quickly.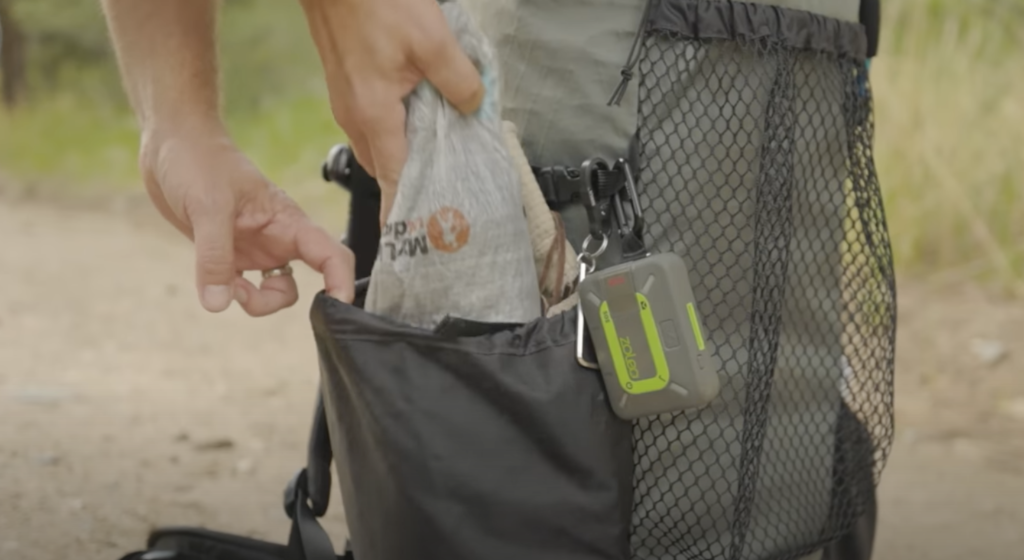 There are a couple loops for trekking poles or an ice ax, some compression straps on the side and a couple other loops where you can leash something like my ZOLEO here: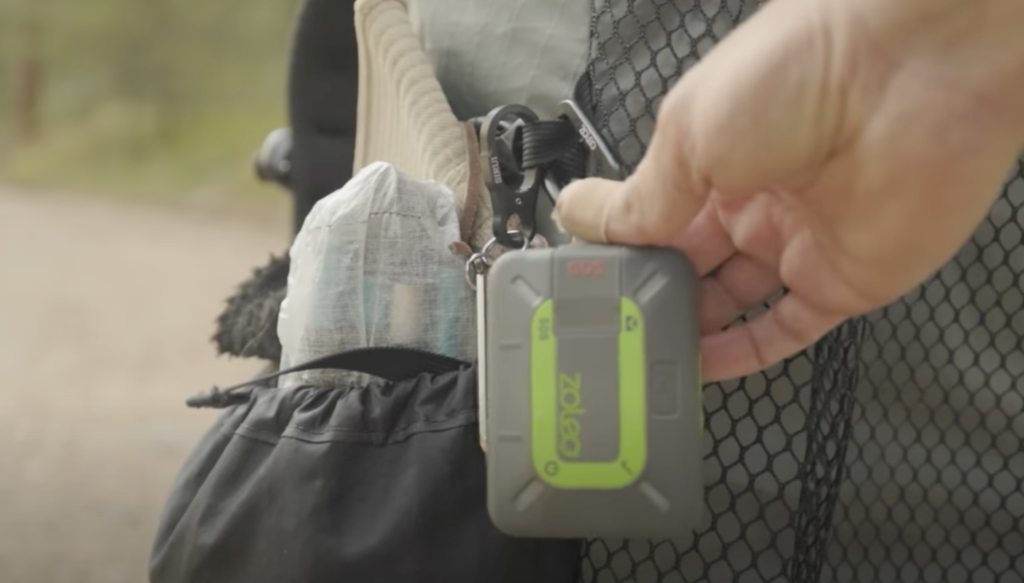 Waymark will even let you customize with hip belt pockets or chest water bottle pockets, so if you really need some extra zippers, Waymark can provide them.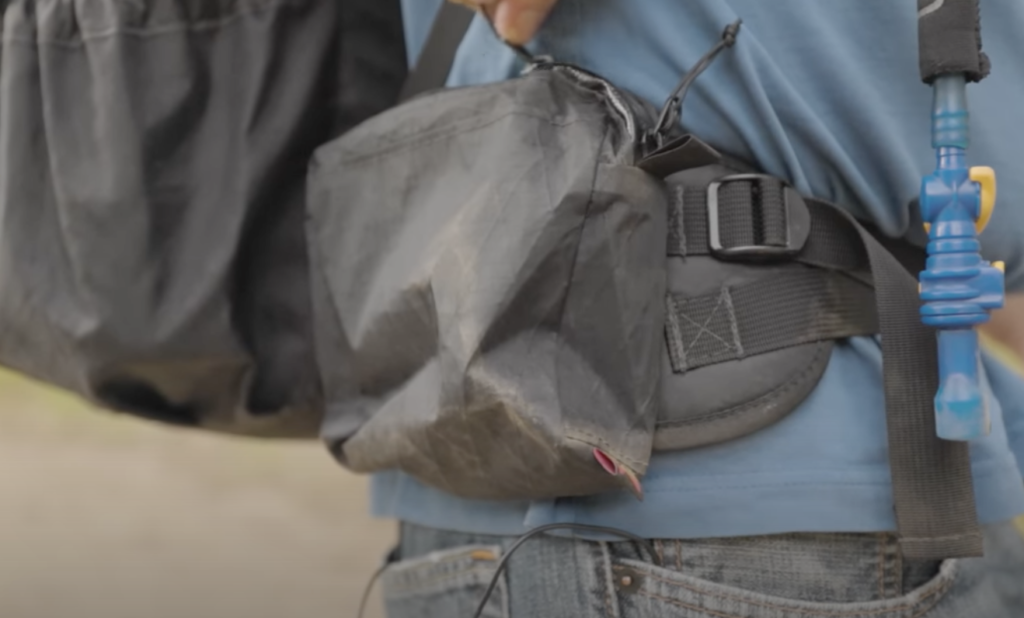 And the compression strap on the top has enough length that it can accommodate a bear can, if needed.
In my opinion, there isn't much more that you need in a pack. And it is important to note: there are a lot of packs with very similar design, which is why I say you don't have to buy this specific pack. But I think it helps show what a pack should be. But if there is a must-have feature you think I'm missing here, please do drop a comment below.
Weight Distribution
The most important thing I think you need in a pack is a way to transfer the weight off your shoulders and onto your hips.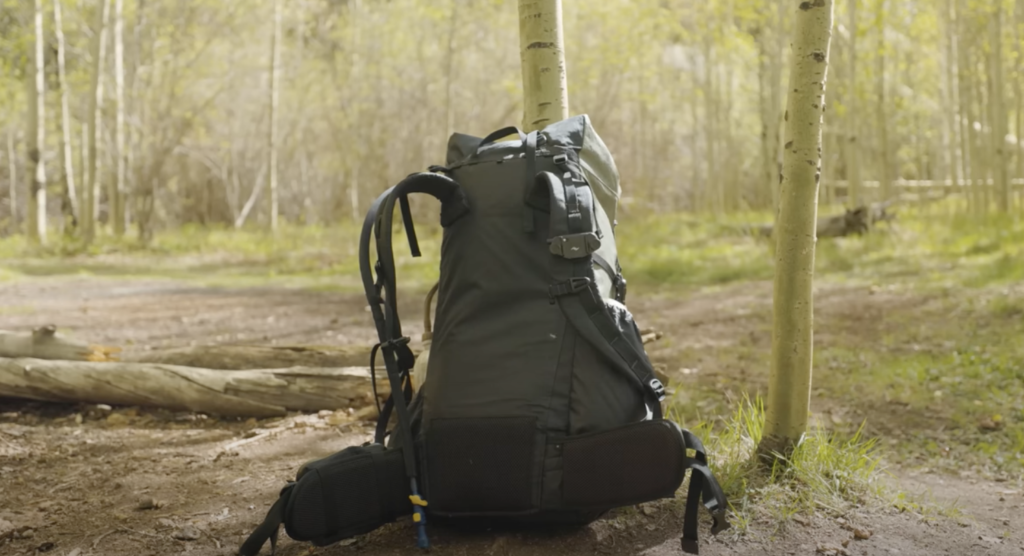 This is the main thing that distinguishes most backpacking packs from a school-type backpack. The hip belt carries at least 80% of the weight, and Waymark was very intentional in designing this pack so that the stays or the internal frame are directly connected not only to the belt, but the load lifters too. This allows you to not only properly shift the load to your hips, but to cinch it close to your back with those upper load lifters.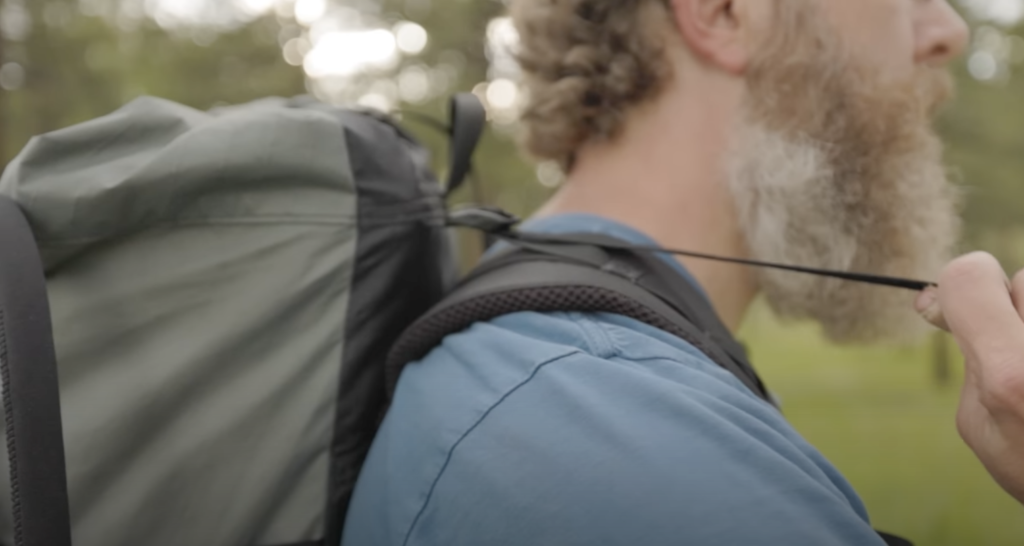 And these load lifters are important. Some people call them magic straps, because they can make that big of a difference when the weight is pulling backward, causing pain in your shoulders and lower back.
A pack is going to be most comfortable when the weight is close to your back. Some of that comes from the way you load a pack, but no matter how you load it, your pack will have a tendency to pull away from your back. Load lifters or magic straps help to pull the weight in close to your back while stabilizing the load and slightly lifting the weight off your shoulders.
Small Company & a Decent Price

Lastly, Waymark is a small company, making all their gear in Utah. And as I have said in previous posts, sometimes you buy gear from the big companies because they have the lightest, best, or whatever gear it is you are looking for. But if you had your choice, would you rather buy from a huge corporation or a small backpacking company?
So the more I think about it, the more I think this is exactly what a pack should be. Not so light that it's flimsy, not over-featured with stuff you don't need and won't use, but just what you need.
And it's a decent price at $280, which might sound expensive to you, but it's easy to spend well over $300 to $350 or more for a pack. It's hard to find a decent pack for less than $200. The Waymark Lite falls right in the sweet spot.
The only thing that might make it better is if they had a chest harness option like I talk about in this post right here.
If you like what you're reading, please follow me on Instagram and subscribe to my YouTube channel. As always, thanks for stopping by.